A Jerry Garcia digital art NFT has been announced. This three-part release will feature 17 visual artworks from the Grateful Dead icon's archive. Three additional pieces, none of which have been seen before, will also be included.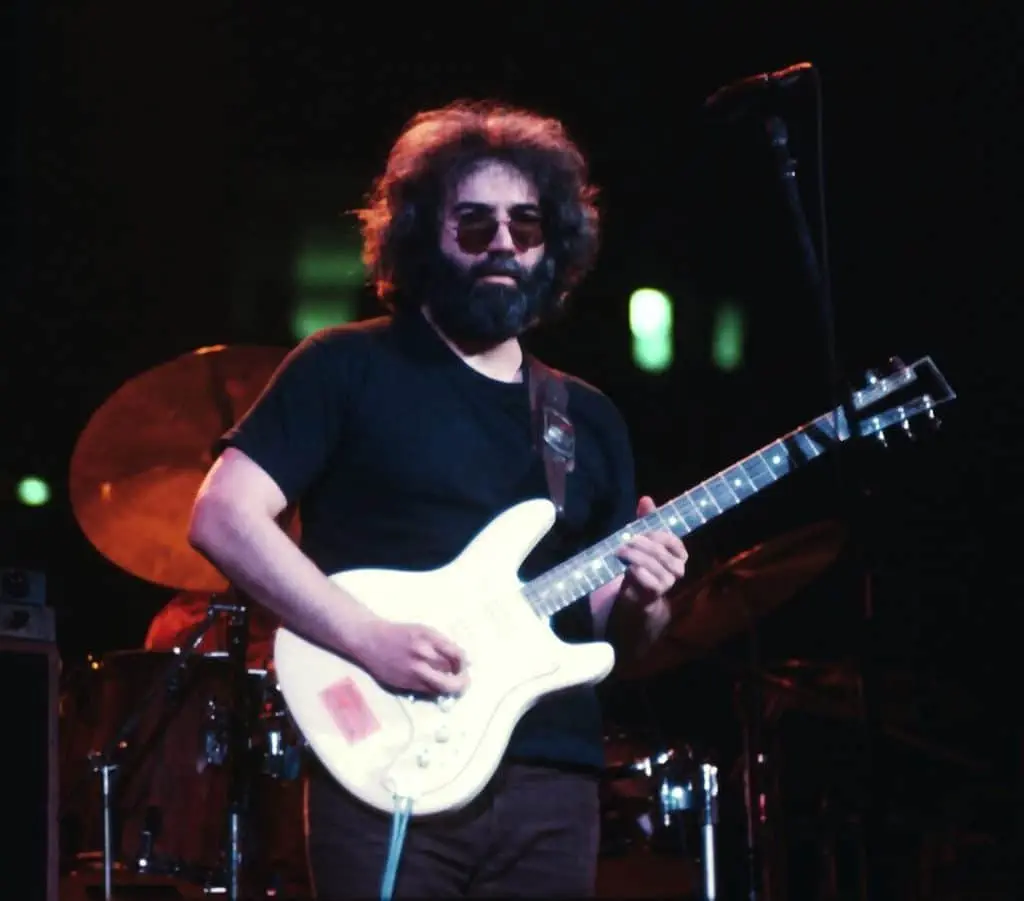 News of the drop has been made public by The Jerry Garcia Family. The three works that have never before been unveiled were discovered in a folder entitled 'The Last 48 Hours'. It's expected that these assets will be of particular interest to fans of the artist, band, and non-fungible art scene.
Jerry Garcia Digital Art NFT plan is more than a Bandwagon
Although on the face of it minting NFTs from artwork made by someone who died in 1995, before most of us had an Internet collection let alone an understanding of blockchain, seems cynical this is about more than jumping on a trend. As Band Manager Big Steve Parish explained in a recent video.
"[Garcia] began doing computer art before anybody I had ever seen. He was so ahead of his time. Here we are, 26, 27 years later and it coincides with technology," Parish explained. "Jerry Would really like that because it's a new way to reach people, and have it spread out to people, to see his stuff that hasn't been seen."
"My Dad was a huge fan of computers and gadgetry, something like blockchain would have really intrigued him," said  Jerry Garcia's daughter, Trixie, said in a statement.  "As an artist, Jerry would value the freedom potential for artists…We are delighted to share these immersive landscapes and playful images.
"These early digital art-making tools enabled a visionary like my father to share the scenes from his mind. He was telling stories in a new medium and it's beautiful," she continued. "Because of computers and digital technology, musicians, writers and visual artists are able to take their work to the next level and share it on a global platform. We want to pay respect to art and technology."
Real World Exhibition
The Jerry Garcia digital art NFTs will be sold on YellowHeart. The marketplace for music non-fungibles, tickets, and community tokens has partnered with the Rock & Roll Hall of Fame for an exclusive preview on 5th August.
In the latest example of NFT art going on display IRL, works will be exhibited at the Hall, which is in Cleveland, Ohio. This will go under the title 'An Odd Little Place: The Digital Works of Jerry Garcia (1992-1995)'.
Donations will be made to The Wildnerness Society — read more on NFTs and the environment here. Meanwhile, the Rex Foundation, First In Last Out Festival, and Humanity and Sweet Relief will also benefit.
---
All investment/financial opinions expressed by NFTevening.com are not recommendations.
This article is educational material.
As always, make your own research prior to making any kind of investment.