It looks like Melania Trump forgot or missed out that blockchain records are public and verifiable! One month after she launched her second NFT drop, Head of State Collection, a crypto expert traced the sale on the Solana blockchain back to the creator's own address.
Did she really pay $180,000 (1800 Solana) to create an impression that her first drop was a huge success?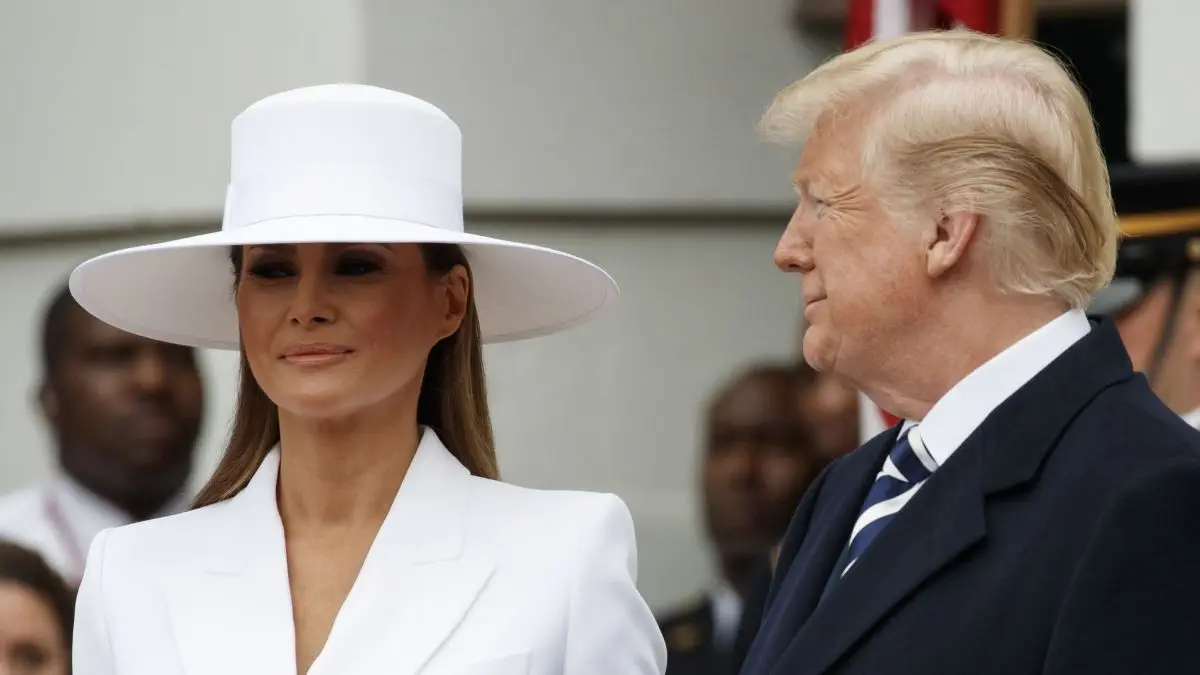 Melania Trump vs. Blockchain Records
Melania Trump made it clear the past few months that she's into NFTs. Last December 2021, the former US First Lady launched her own NFT platform. She promised to release NFTs in regular intervals exclusively on her website.
Last January 11, she dropped a collection featuring a digital piece, a physical artwork and a physical accessory — all White House memorabilia. The centerpiece of the trio is the iconic wide-brimmed white hat she wore during the 2018 state visit. This piece is also the subject of the controversial revelation. NFT Twitter is roasting her with some users wondering if she'll wear the hat again since, technically, she's the "new" owner.
Simply put,  public records on the Solana (SOL) blockchain indicate that the auction winner is the same address that minted the piece. Solana is a public blockchain, like Ethereum and Bitcoin. So anybody can trace the flow of the transactions and view the addresses.
Trump's website disclosed the buyer's digital address. Unfortunately, records show that at the end of last month, the exact address received funds from the address that minted Melania Trump's NFT. After the auction, the original creator's address sent 180,000 SOL back to the new wallet. Then, the funds were converted to USDC, a stable coin linked to the US dollar.
The crafty web of transactions proves that this is not just a coincidence. Either she bought the NFT herself or whoever set up the auction for her. So the camp of Melania Trump has a lot to explain. As of press time, they have not released a statement but surely this is a PR nightmare because blockchain records don't LIE.
---
All investment/financial opinions expressed by NFTevening.com are not recommendations.
This article is educational material.
As always, make your own research prior to making any kind of investment.