Street Fighter is back on Wax! Once again Capcom is challenging players to throw down, collect, craft and win in the Series 2 Street Fighter V NFT Collection. The NFT Series features 4 blood-pumping rarities that can each be empowered to unlock additional animation.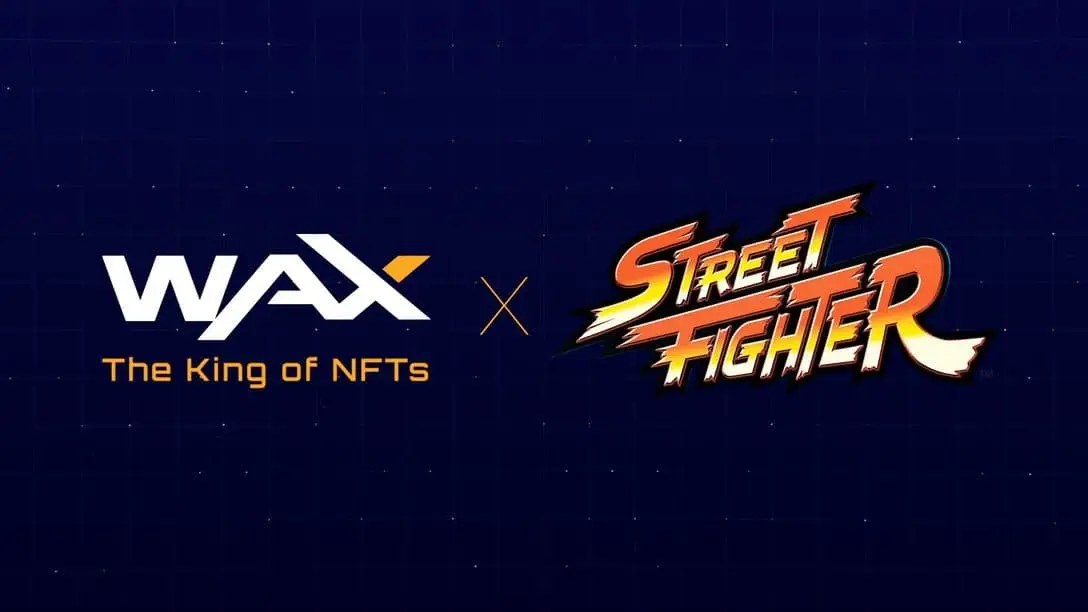 Street Fighter V NFT Series
The first Street Fighter NFT Series on Wax was a major blockbuster. It is regarded as one of the most south-after and beloved NFT Collectible on the platform. Picking up from the epic release back in February, fans and collectors continue to trade, craft, and "level up" in Capcom's immersive NFT experience.
On the July 15 release, fans will have a choice between two packs: the Standard Pack and the Ultimate Pack. The Standard Pack will have 10 NFTs for the price of $9.99. Meanwhile, Ultimate Pack will have 60 NFTs for the price of $49.99.
In terms of supply, there are only 15,000 Standard Packs and 25,000 Ultimate Packs available. It sounds like a lot but it is worth noting that the previous sale sold out in 35 seconds! 
Through this series, fans and collectors have a chance of owning one of the very first animated Street Fighter cards in history. For example, cards will feature powerful blasts and dazzling displays of skillful moves. 
How the NFT Cards Work
Buyers have the option of holding, trading, or opening their packs and jumping into the crafting process. Series 2 won't be reinventing the wheel and will feature the gamified crafting system that everyone loved on Series 1. This means that when fans and collectors open their packs, they will receive basic Ki cards and an assortment of character build cards. Then, they have the option to combine the cards with the goal of creating entirely new cards.
To differentiate this series even more, Capcom is introducing two additional characters NFT cards. So fans and collectors can start collecting Dan and Rose cards. It is worth noting that users can only receive these characters via crafting with powered-up class cards. Finally, collectors can upgrade Dan or Rose power level 1 cards to power level 5 by combining two of their matching NFTs. For example, 2 Rose Base cards or 2 Dan K.O. cards will give the users power level 5.
As a disclaimer, all NFTs are pre-minted. This means that users can open packs and begin crafting at their own pace because the odds of receiving a low mint are not dictated by how quickly they start crafting. Another thing worth noting is that upgrading the NFTs won't change the rarity of the card.
Why Wax Blockchain?
Wax is an officially certified carbon-neutral platform. So purchasing and transaction on WAX and its associated marketplaces ensures a green and sustainable future for the blockchain industry. The blockchain is specifically made for trading virtual items such as rare and collectible items in video games and virtual worlds. 
There's also a special benefit for Wax Blockchain users; creating a WAX wallet at least one or two days prior to launch will increase the chances of securing packs.
---
All investment/financial opinions expressed by NFTevening.com are not recommendations.
This article is educational material.
As always, make your own research prior to making any kind of investment.