Popular blockchain game The Six Dragons is moving to Jumpnet, a gas-free blockchain solution. The migration will happen next week, along with the implementation of new tokenomics.
The Six Dragons Jumpnet move: a game-changer?
Blockpegnio, the game studio behind The Six Dragons, is moving its blockchain servers to Enjin's Jumpnet. As a result, the game will use the sidechain solution for trading, crafting, as well as enchanting within the ecosystem.
What's more, Blockpegnio also moved part of the game NFTs on Jumpnet via airdropping. Items like materials, recipes, and Governor's NFTs will also be available on Jumpnet for current owners. The only exception here is the equipment, since it's made by the players themselves.
Note that each gamer can move their NFTs and tokens to the Ethereum mainnet if they want to. Beware, though, as this step requires paying a gas fee for each item!
In summary, the old tokens and NFTs on the mainnet will be referred to as "MeltMe." This means that players can destroy such items, and get ENJ tokens in return. According to the developers, this is a form of gift for players who joined the game early.
How does Jumpnet change the game?
The Six Dragons' Jumpnet move offers a huge benefit players had been longing for: zero gas fees. However, players will still have to pay certain fees for enchanting and crafting.
Furthermore, lucky owners of a Governance NFT will get exclusive rewards. The fees resulting from the actions mentioned above will go towards the so-called Governor's Public Wallet. Every week, all Governance NFTs will receive part of the fees from the public wallet – and there's more!
Each Governance NFT will automatically get two new tokens. The Six Dragons Token will be used as a liquidity tool for the Governance NFT. More precisely, 5,000 such tokens can transform into a Governance NFT.
The second token, called eternal The Six Dragons Token, is still a mystery. Although the game developers didn't mention any details, we do know players will use the token in-game.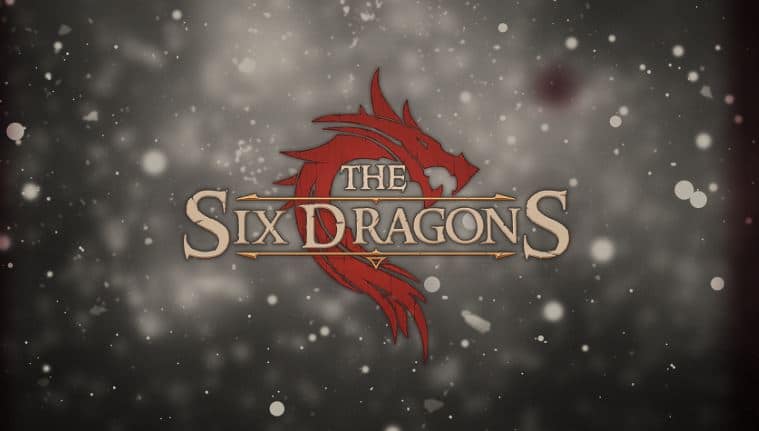 What is The Six Dragons all about?
The Six Dragons is a role-playing, NFT-powered game where users can create, find and purchase items. Players can either join an open world of dungeons, or trade their items to other gamers.
Reportedly, the game has over 256 km2 of open-world where a billion randomly generated dungeons reside. Here, players can create resources and items by purchasing recipes and acquiring materials.
Since The Six Dragons is based on play-to-earn mechanics, the players' in-game progress can become valuable in the real world as well.
---
All investment/financial opinions expressed by NFTevening.com are not recommendations.
This article is educational material.
As always, make your own research prior to making any kind of investment.