The WZRDS NFT collection just initiated a bold new game that involved some WZRDS holders burning NFTs that people had listed for sale! While WZRDS is clearly proud of the move – even referencing it in its Twitter bio – many have taken issue with the burning of holders' NFTs without their consent.
So which one is it? Is WZRDS creating a bold new path, using lore to add excitement to its NFT journey? Or is it just finding a creative way to game the system? Let's break down what happened so you can decide for yourself.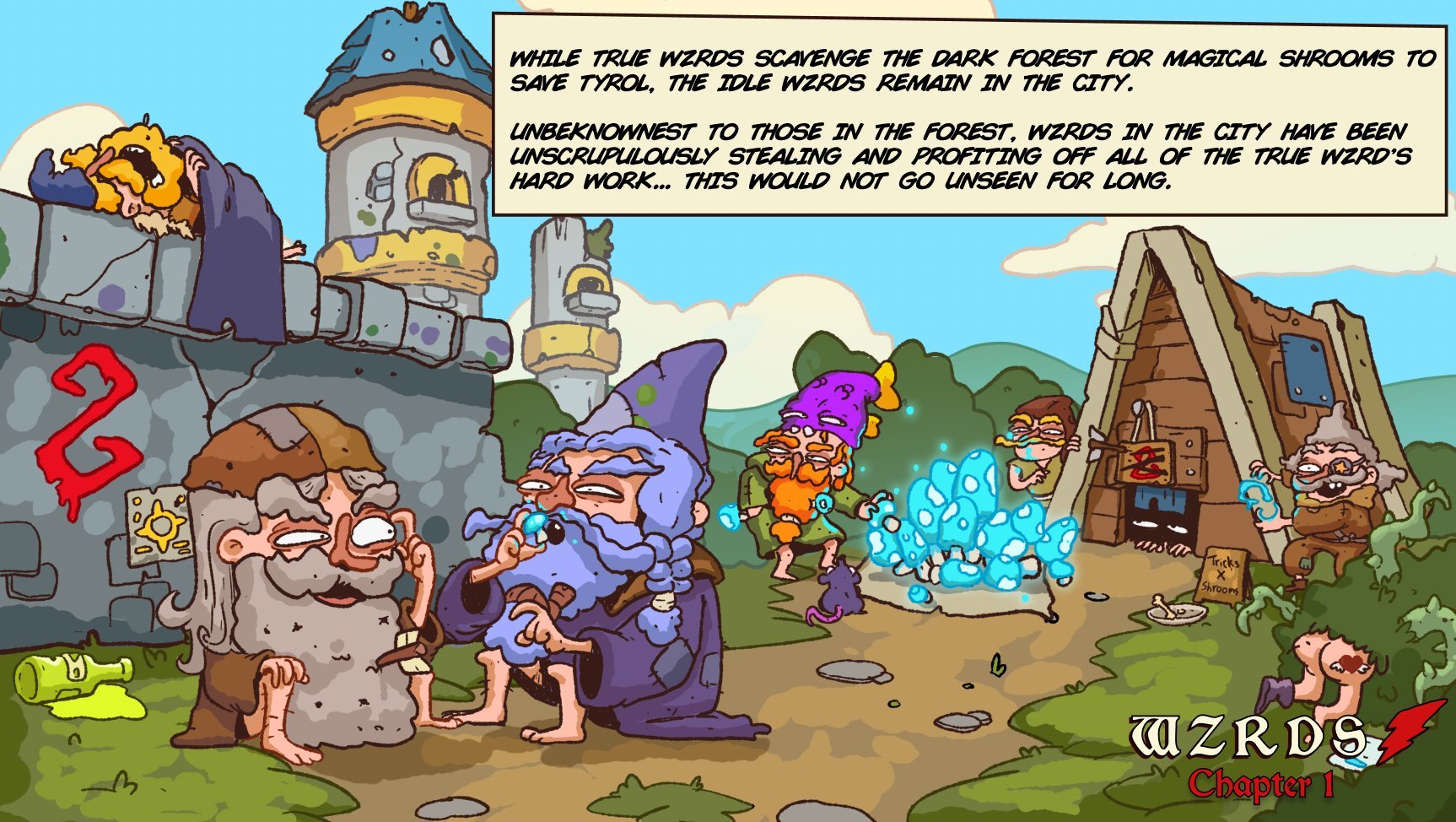 How did the WZRDS community burn over 1,000 NFTs?
The first key point about the WZRDS NFT burn system is that the WZRDS team was not involved in burning. Rather, it's WZRDS NFT holders themselves who burned the NFTs of fellow holders. To be honest, the whole system can be a bit confusing for those not tapped into the WZRDS NFT lore and overall project. Luckily Twitter users like Tansan.eth and super scary ghost dropped some extensive threads about the drama.
Here's how it worked:
The first step involved staking WZRDS NFTs. On July 7th, the WZRDS Council (team) opened up what it calls "The Dark Forest". In essence,

The Dark Forest is what WZRDS calls its staking system. The idea is that holders would send their WZRDS to forage for mushrooms (stake them). As a result of staking, WZRDS accumulate mushrooms ($SHRM).

Upon opening The Dark Forest, holders staked about 50% of the 10K WZRDS NFTs

Over the next couple of days, the Council began to elaborate on what it defined as the COWZRDS (Coward Wizards). By July 11th it was clear that this applied to WZRDS NFTs that were listed for sale as opposed to being staked or unlisted.
On July 11th the Council announced a dashboard for something called the Peddler. By interacting with the Peddler, WZRDS NFT holders who had earned mushrooms could use those mushrooms to "Kill" (burn) any listed NFTS (COWZRDS).
If someone successfully killed a COWZRD, then both the assassin and the victim each received a "Half-skull of WZRD" NFT.
In the end, over 1,000 WZRDS were burned as a result of The Peddler. In fact, there was even a minor gas war as WZRDS competed with each other to kill the COWZRDS.
WZRDS holders are predictably furious about their burned NFTs
Unsurprisingly, the move was a highly controversial one driving a ton of conversation on NFT Twitter. As you can imagine, there were a lot of angry WZRDS holders tweeting about it in the aftermath.
To sum up, these WZRDS holders argued the point that WZRDS did not give a clear notice early enough for holders to delist their NFTs. Not to mention that some holders felt that the burning system disregarded their rights as NFT holders.
The move looked just as dubious from observers outside of the WZRDS community as well. After all, it was easy for some to see the entire game as a way for the WZRDS project to both decrease its NFT supply (at holders' expense) and artificially inflate its floor price.
To illustrate, CoinGecko notes the WZRDS NFT floor price at around 0.15 ETH the morning before the burn event. At the time of writing, the floor sits at 3.2 ETH on OpenSea. However, and as many were quick to note, the best collection-wide offer on OpenSea is 0.26 ETH. By the same token, the 7-day average sale price is 0.2926 ETH. What's more, only 10 WZRDS (all highly rare NFTs) have actually sold above the current floor price in the two weeks since the project minted.
Community burning of NFTS – genius or scammy?
At the same time, many WZRDS holders are defending the move. For one thing, they argue that holders had plenty of notice to delist. As long as they were following along with the project anyway. In addition, some are even calling it a daring and imaginative way to gamify the NFT experience in a market that many say is severely lacking in original ideas.
It's also worth noting that holders whose NFTs got burned did receive the Half-Skull NFT in return. In other words, there's a good chance that they will still be able to participate in the WZRDS ecosystem. Just perhaps, not in the way they intended.
One thing's for sure, WZRDS NFT has definitely gone out of its way to shake things up! Although, with some holders praising the team, and others calling for OpenSea to delist the project, the outcomes of this move are far from determined.
Notably, the creator behind the GEVOLS NFT project recently announced an intention to burn as much of that collection as possible. Although KidEight gave his holders months of warning, as opposed to the days that WZRDS holders got.
---
All investment/financial opinions expressed by NFTevening.com are not recommendations.
This article is educational material.
As always, make your own research prior to making any kind of investment.