Big Time Studios first hit the headlines in May after raising $21M to bring NFTs to the biggest game economies. It is finally unveiling more info about the alpha gameplay for its upcoming online co-op action-RPG, Big Time.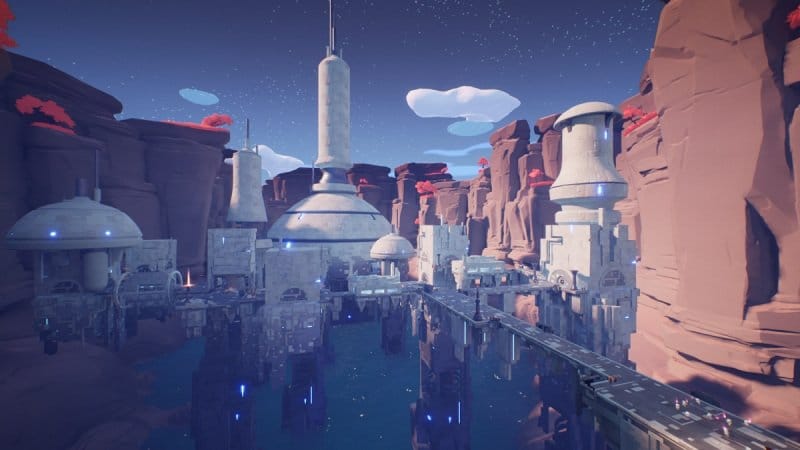 The gaming studio boasts a team of crypto and gaming veterans from Epic Games, Blizzard, Electronic Arts and Riot Games. On top of the pyramid is Ari Meilich, former CEO of virtual world Decentraland. Big Time, the gaming company's flagship title launching in 2022, is a multiplayer action RPG where up to six people team up to kill monsters. 
Big Time Studio Reveals Alpha Gameplay of Flagship NFT Game
The Los Angeles-based gaming company released the first trailer with alpha game footage for Big Time. In gaming lingo, Alpha is the stage when key gameplay functions are already complete and playable while assets are partially finished. So this means that the project is on track for its launch next year. The trailer showed off some co-op action, combat, NFT collectibles, and adventure stories spanning time and space.
Along with the trailer, Big Time Studios is rolling out the VIP Early Access Pass availability. Players can now purchase this to start loading on cosmetic and decorative NFT in-game assets. Players can participate in the Founder's NFT Sale on Binance.
Exploring Big Time's Universe 
Big Time is a free-to-play third-person action RPG that takes players through time and space to encounter some of history's most famous – and infamous – figures. The main challenge for players is to reveal a mysterious threat that's tearing down the walls of time and collapsing history. All of these can be experienced through an expansive online experience that allows hundreds of players to hack and slash their way through Big Time together.
The commerce part of the game is that players can collect a lot of in-game loot. Players can score items like gears, pets, mounts, player titles and, ranks and more while following the gameplay. Moreover, they can trade, rent or sell these ultra-rare game assets outside of the game
The differentiator 
Big Time is focusing on the competitive edge and real-world value of its NFTs. According to TechTimes, trading items inside the gaming environment will create funds that can be withdrawn and spent IRL. This contrasts with the existing closed-looped systems in other games like Fortnite which do not allow conversion outside the native environment. 
The company revealed that players could earn high-value items in the game. For example, players will receive NFT rewards for killing a final boss in a dungeon. The catch is that only cosmetic items will be issued as NFTs. Big Time Studios deliberately designed this system because it doesn't want to build a "pay to win" game where players can buy their way into winning. The non-tradable items include gear with gameplay bonuses. 
Big Time Studios seem to have everything it needs to succeed. Between funding, a reputable team and a fast-growing community, we can only look forward to good things from the project.
---
All investment/financial opinions expressed by NFTevening.com are not recommendations.
This article is educational material.
As always, make your own research prior to making any kind of investment.