If there's one thing common between most top NFT projects, its holder benefits. To be honest, with new projects dropping daily, it has become essential for projects to offer attractive perks to their holders. In a way, these benefits are the key to surviving in the industry over the long term. Today, while NFT projects offer a range of benefits, the most popular—and common—perk is physical NFT merch.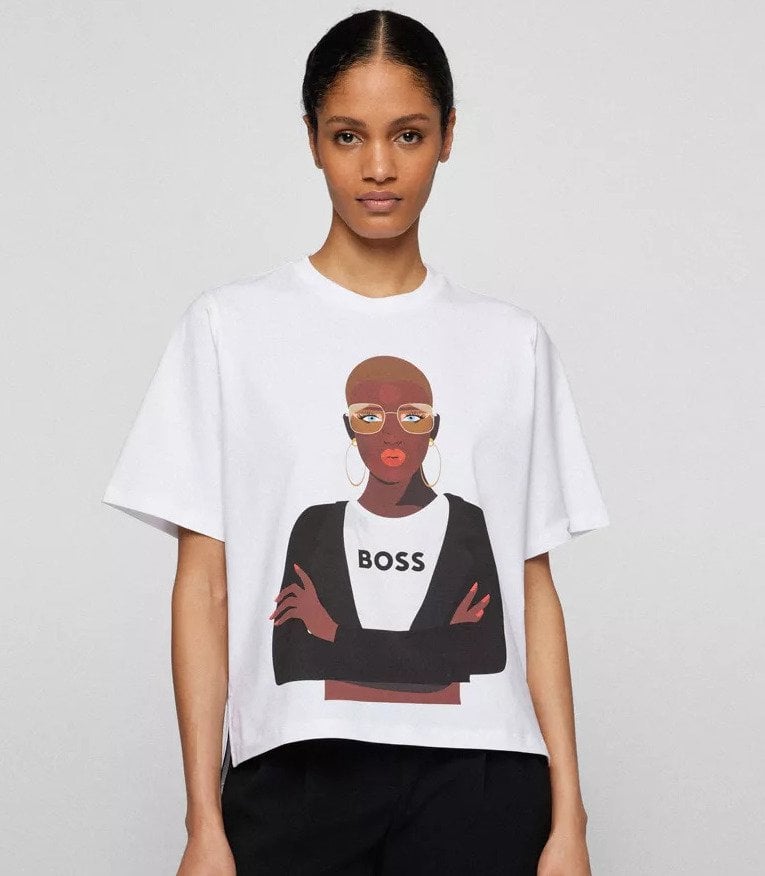 After all, for many collectors, NFTs have become a part of their identity. So, who wouldn't want to roam around in town in official merch featuring their favourite Bored Ape or Doodles? Today, from t-shirts, hoodies, hats, stickers, and more, NFT projects are offering all sorts of physical merchandise. Often, they partner with iconic fashion brands to drop some cool merch. Some of this NFT merch is available for non-holders as well. So if you couldn't get your hands on a blue-chip NFT, you can still join the craze without burning a hole in your pocket. 
Meet the top projects with official NFT merch
Let's take a look at the top projects that have launched their own NFT merch!
Doodles – NFT merch for everyone!
Last month, hit NFT collectible Doodles opened an exclusive digital merch shop. Shop Doodles offers quirky and eye-catching merch ranging from shirts, hoodies, and tote bags to sticker packs, mascot figures, and more. While some of the items are holders-only, there are several that anyone can buy. The collection also includes a limited edition SXSW 2022 tee.
What's more, as part of this year's SXSW festival, Behr Paint partnered with Doodles to release three new pastel paints. Actually, the new paint cans came with the Doodles logo and QR codes that guests could scan to mint a Doodles POAP.  Additionally, next month, Doodles will launch capsule collections in the merch shop.  
BAYC – Exclusive NFT merch for holders
NFT merch was one of the many promises of BAYC's initial roadmap. Once 60% of the Bored Apes were sold, the team opened up a members-only BAYC Merch Store. To date, they have hosted several apparel sales featuring limited-edition tees, hoodies, hats, and other goodies. Then, in October 2021, BAYC dropped exclusive merch for MAYC holders. The collection included T-shirts, hoodies, beanies, posters, dad hats, and a limited supply of skateboard decks.
Besides, last year, BAYC collaborated with streetwear company, The Hundreds, to launch exclusive t-shirts and hoodies for members. The apparel came with an ape skull logo on the front and a combination of a Bored Ape skull and a Hundreds bomb logo at the back.
While all the BAYC NFT merch is currently sold out, there's good news. BAYC is all set to launch new merch in a few weeks! If you are a Bored Ape holder, make sure to sign up on their merch store for notifications. 
CyberKongz 
CyberKongz has partnered with the NFT platform, Uniqly to release a bunch of uber-cool merch for its members. Mid last year, the two released limited edition Myoo shirts to celebrate the launch of CyberKongz VX. Unlike usual merch, these t-shirts had one major difference—collectors had to burn the attached NFT to claim the physical item. 
Later, CyberKongz released a classic NFT Streetwear collection complete with t-shirts and hoodies on the platform. Anyone who owns a Genesis, Baby, or VX Kong can mint two items in the collection. You can buy these even using $BANANA, the project's native token. Then, you can either use the merch as metaverse wearables or in real life without burning the NFT. 
Creature World
Creature World's apparel is nothing short of statement pieces. The project has partnered with New-York based fashion label, Advisry for an apparel collection. Designer Keith Herron designed the pieces in the collection, taking inspiration from Creature World's artwork. All in all, there are 12 pieces, including a knit vest, workshirt, fleece jacket, and thermal sweater, among others. Needless to say, fans are loving the clothes! 
You can get yours on creature.market. 
CryptoMories
CryptoMories is another popular NFT project selling merch featuring its adorable skeleton avatars. Part of the iwwon project family of NFTs, CryptoMories has set up a 'Famorie Gift Shop' for members and non-members alike to buy their merch. As of now, there are a total of 12 products in the shop. These include stickers, hoodies, embroidered B&B Bucket Hats, beanies, and more. The price ranges from $3.50 for a Morie Logo sticker to $40 for a Cocktail Unisex hoodie. 
Boss Beauties x Hugo Boss NFT merch
On International Women's Day 2022, NFT space's beloved female-led project, Boss Beauties announced it has teamed up with German luxury fashion house, Hugo Boss to auction a 1/1 NFT. As part of this drop, the two are also selling physical T-shirts featuring the artwork in limited numbers. In fact, a part of the proceeds will go to the 'Dream Like a BOSS' mentorship program set up by both brands.
Boss Beauties and Hugo Boss created the social impact project to empower young women through professional mentorship opportunities. It aims to "provide young women from historically marginalized and underrepresented groups with invaluable skills and insights for their professional development". 
Here's your chance to support a great cause by purchasing some cool t-shirts. You can get yours on Hugo Boss' website. 
Gutter Cat Gang
Gutter Cat Gang is another top NFT project with several merch drops to its name. In October last year, the project dropped Gutter Merch 1.0, an NFT that you can redeem for a merch bundle containing a dad hat, hoodie, and tee. You can also customise the bundle as per your style and size. Once redeemed, the project will burn the NFT. 
Next, the project launched Merch 2.0 Phase 1 with Bitcoin and Ethereum hats. But, these are available only for Gutter Cat and Full Gutter Set owners. In Phase 2, the project expanded the collection to include hoodies, crewneck sweatshirts, beanies, sweatpants, dad hats, and more. These too are limited to NFT holders. 
You can still buy some of these NFTs on OpenSea and redeem them for physical merch.
Cool Cats
Cool Cats collectibles too have their own merch shop. There have been several merch drops throughout the months, including the holiday merch drop last December. More recently, the project launched the Cool Pets merch on its online store. The adorable merchandise featuring Cool Pets include long sleeve shirts, mugs, tees, and hoodies. They also have some cute tees for kids!
Wicked Craniums 
Wicked Craniums has already got two merch drops to its name. The drops included hoodies, t-shirts, caps, and more. As a matter of fact, the first drop sold out in under 40 minutes! The project is also known for giving free caps and bandanas with their merch. Currently, Wicked Craniums is working on Merch 3.0, which will drop in two weeks. 
"To celebrate NFT LA we're giving you the first chance to see it at our brick and mortar pop on March 29th," the project tweeted recently. 
Keep an eye on Wicked Craniums' Merch Shop to not miss the drop!
VeeFriends
Gary Vaynerchuk's VeeFriends NFT project is one of the latest to drop its own merch. In its debut collection for Spring/Summer '22 season, the project dropped several graphic hoodies and tees on March 29. Along with various VeeFriends characters, the items also showcase some human characteristics that Vaynerchuk himself selected. To explain, each apparel feature words like "Kind", "Passionate", "Loyal", "Very Very Very Very Lucky", and more written over a solid background. To be honest, compared to merch from most other projects, VeeFriends merch is a bit underwhelming and lacks creative designs.
Nonetheless, if simplicity is your thing, you can get the VeeFriends merch on the project's website.
Adidas 'Into the Metaverse' will drop physical merch in 2022
Several major fashion brands have dropped collaborative NFTs with some of the biggest names in the NFT space. One such notable project is 'Into the Metaverse'—a collaborative effort of Adidas, BAYC, PUNKS Comic, and gmoney. While the NFT collection is sold out, the brands will release exclusive physical merch this year. The iconic adicolor Firebird tracksuit, a graphic hoodie, and gmoney's legendary orange beanie will be up for grabs!
Some collections give out IP rights—make your own NFT merch!
Several NFT projects sell Intellectual Property (IP) rights along with the NFTs. This means you can use the original artwork to create all sorts of merch—print it on a tee, create a 3D model, design posters, and much more. 
For instance, a few BAYC members teamed up to launch 'Bored Ape Wear' to sell apparel featuring officially licensed Bored Apes and derivatives. Apart from tees and hoodies, the shop also sells backpacks, suitcases, and vegan leather cardholders. Alternatively, you can license out your NFTs to existing brands to use the artworks on their products. This way, you can even have an additional revenue stream.  
All things considered, when it comes to NFT merch, the choices are aplenty! Even if you are not an NFT holder, physical merch is a great way for you to hop on the bandwagon. Alternatively, if you hold the copyrights to an NFT, get your creative juices following and drop some amazing merch!
---
All investment/financial opinions expressed by NFTevening.com are not recommendations.
This article is educational material.
As always, make your own research prior to making any kind of investment.