Premier League Champion Manchester City FC is building a replica of the Etihad Stadium in the Metaverse. The football team is building the project in collaboration with Sony Corporation. They signed a three-year deal with the company on February 18th.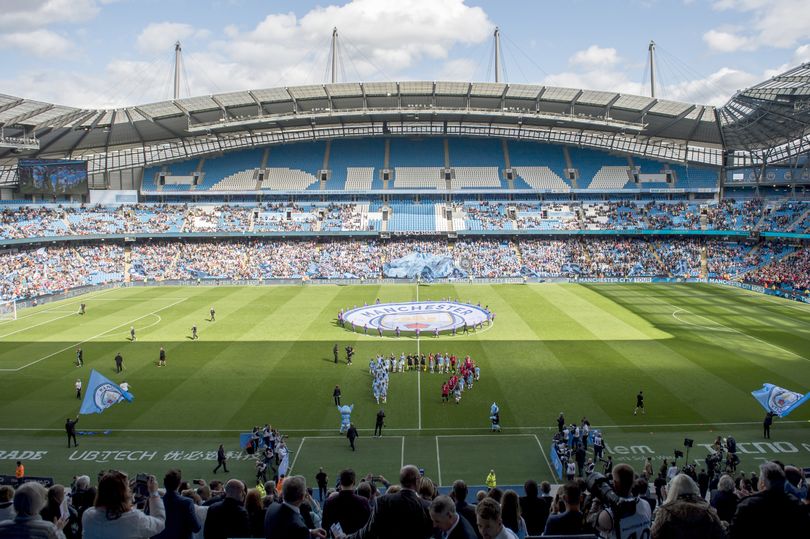 The pair will work together to create an immersive Etihad metaverse space. Sony will provide virtual reality experts to use image analysis and skeletal tracking technology from Hawk-Eye, the system used across the sports world.
Nuria Tarre, City Football Group's chief marketing and fan engagement officer said, "The whole point we could imagine of having a metaverse is you can recreate a game, you could watch the game live, you're part of the action in a different way."
Manchester City has come a long way in recent years, after being purchased by the majority-owned Abu Dhabi United Group in 2008.
Since then, the football club has evolved into a powerhouse, winning numerous premier league titles, relocating to the Etihad Stadium and developing some of the best sports facilities in the world. In recent years, only Liverpool have got close to beating them. Now, they are setting their sights on conquering the Metaverse.
Etihad Metaverse signals Premier League intentions.
The move comes after Manchester United Football Club formally announced a partnership with Tezos as the club's technology partner. Although Manchester City is currently ahead of United in the league, they are miles behind them regarding trophies and world stature. However, the club aims to change that with the new Etihad metaverse experience.
It is undoubtedly an exciting time in the Premier League. More teams begin to understand the appeal of the Metaverse and NFTs. Without a doubt, the Barclays Premier League is one of the most-watched sporting leagues globally.
Meanwhile, even mid-table teams such as Aston Villa, Leeds, Wolves and Arsenal have a massive global following. If the Premier League can work together, they could create something spectacular in the NFT space.
Finally, it will be interesting to see how the Etihad Metaverse Stadium looks when completed. Hopefully, Man City can fill it regularly.
---
All investment/financial opinions expressed by NFTevening.com are not recommendations.
This article is educational material.
As always, make your own research prior to making any kind of investment.