Pharrell Williams' Billionaire Boys Club has announced the release of a limited edition NFT tee! To clarify, this is a t shirt that will be available this week for NFT NYC. The luxury streetwear brand, founded by Williams, is famous for its unique designs and collaborations. The t-shirt will be available in two colorways and can be claimed via an NFC tap.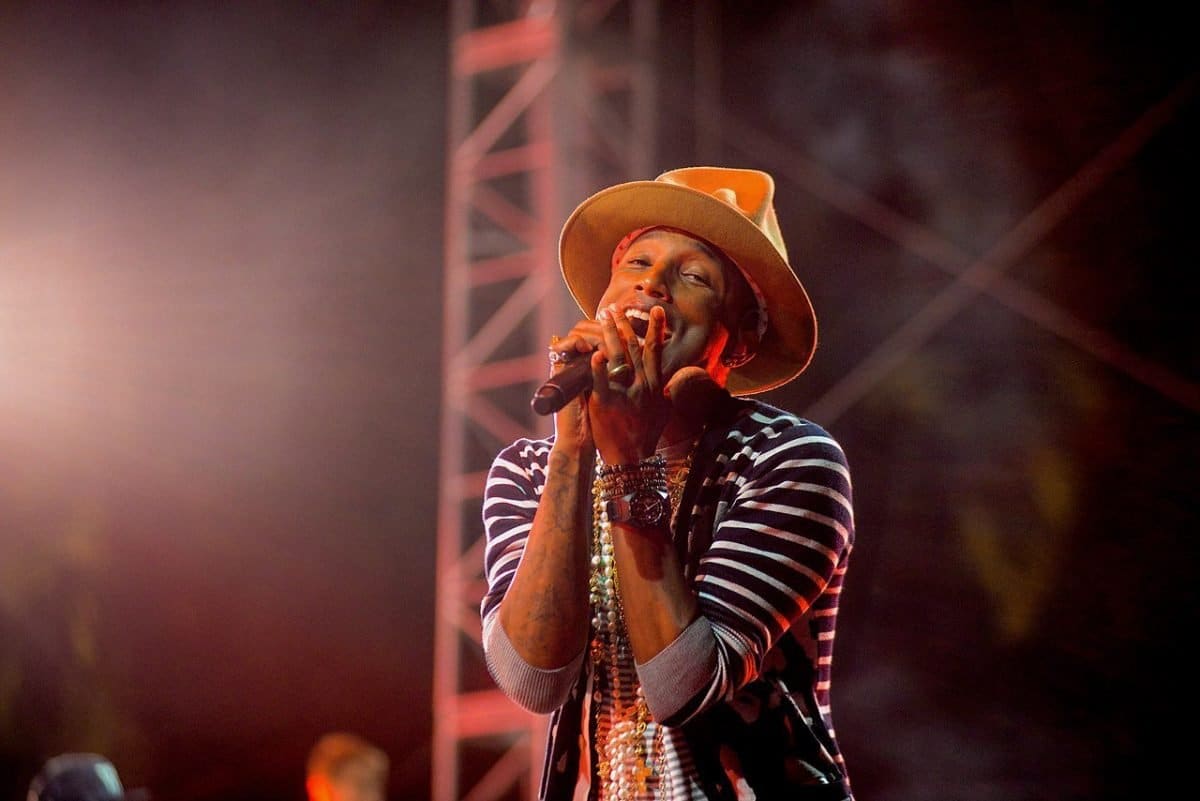 Pharrell Williams' Billionaire Boys Club Releases Limited Edition Tee
Billionaire Boys Club Y2K core tee is the first in the bb3 Technical Goods program, available exclusively to BB3 token holders. Moreover, it is the first in a series of physical items with NFC technology. The tee shirt features an NFC chip implanted within the bb3 logo embroidered patch at the hem. Further, the chip can distribute NFTs.The colorway pays tribute to one of the earliest BBC OG logo tees, famously worn by Pharrell himself at the Source Music Awards in 2003.
The team designed BB3 Technical Goods program to enhance the owner's experience. Each Technical Good comes with a digital twin in the form of an NFT. Owners can claim the NFT via NFC tap on a mobile device. This token is directly connected to the physical item. Therefore, if the item changes ownership, the new owner can tap the NFC chip to obtain the digital twin into their wallet. Made of 100% cotton, the garment-dyed tee shirt is a must-have item for fashion enthusiasts and NFT collectors alike.
Pharrell Williams: From Music to Fashion, and NFT Industry
Pharrell Williams is a well-known musician, producer, and fashion icon who has collaborated with several brands over the years. In 2005, he also founded Billionaire Boys Club with Nigo, a Japanese fashion designer. The brand is famous for its unique designs and collaborations with other luxury brands. Williams has also been an advocate for sustainability in the fashion industry. He has also collaborated with several organizations to promote eco-friendly practices.
Additionally, Pharrell is no stranger to the NFT industry. Doodles, a major media brand in the NFT space, announced Pharrell Williams as the Chief Brand Officer back in June 2022.
---
All investment/financial opinions expressed by NFTevening.com are not recommendations.
This article is educational material.
As always, make your own research prior to making any kind of investment.