The 10,000 Genesis Ledger NFTs sold out in less than 24 hours after launch, the team reported today. Holders will gain access to the Ledger Market future drops and a rare Ledger Black-on-Black Nano X. In fact, the NFT distribution platform already hosts high-profile projects such as RTFKT, DeadFellaz, LVMH, and more.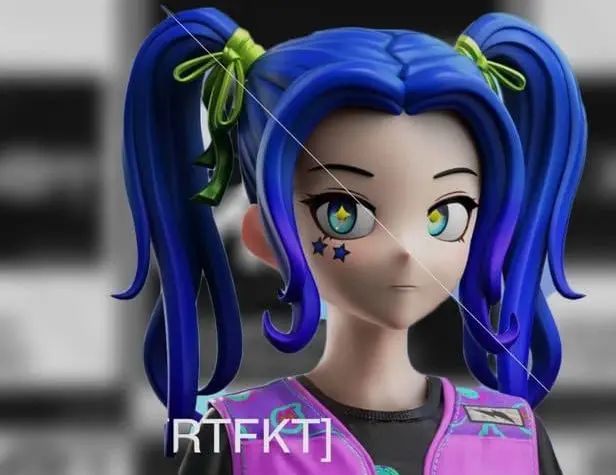 Why did the Genesis Ledger NFTs sell out so fast?
Today, Ledger officially announced that its Genesis Edition Market Passes sold out. The 10,000 collectibles were minted in less than 24 hours for 0.3 ETH per piece.
To begin with, each NFT Pass holder can redeem a Ledger Black-on-Black Nano X. This limited-edition hardware wallet stores digital assets safely, including NFTs and cryptocurrencies. Owners can connect the device to their smartphone via Bluetooth to access their wallets within seconds.
In addition, the Genesis Ledger NFT holders will gain access to the platform's upcoming drops. Considering the team's collaborators (LVMH, RTFKT, and others), this privilege is definitely valuable!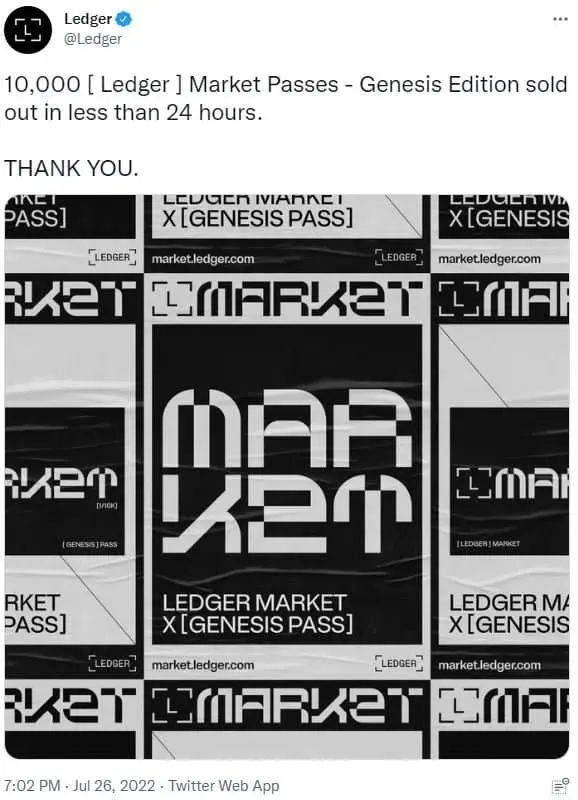 What is the Ledger Market?
In short, Ledger Market is a multi-chain NFT distribution platform. This marketplace describes itself as "the world's first-ever secure mint platform for curated NFT drops". Basically, Ledger's goal was to create an NFT marketplace just as safe as its physical hardware products.
For example, users can only access the Market via Ledger Live, a secured virtual ecosystem. There, collectors can mint digital assets via clear-signing. Right now, this is the safest way of minting NFTs.
Collectors can trade the Ledger Genesis NFTs on secondary marketplaces. Note that Ledger will collect 7.5% in royalties for each sale on secondary markets.
Nevertheless, these digital passes offer long-term perks to their holders. Perhaps the most important reason is the Ledger Market's collaborators.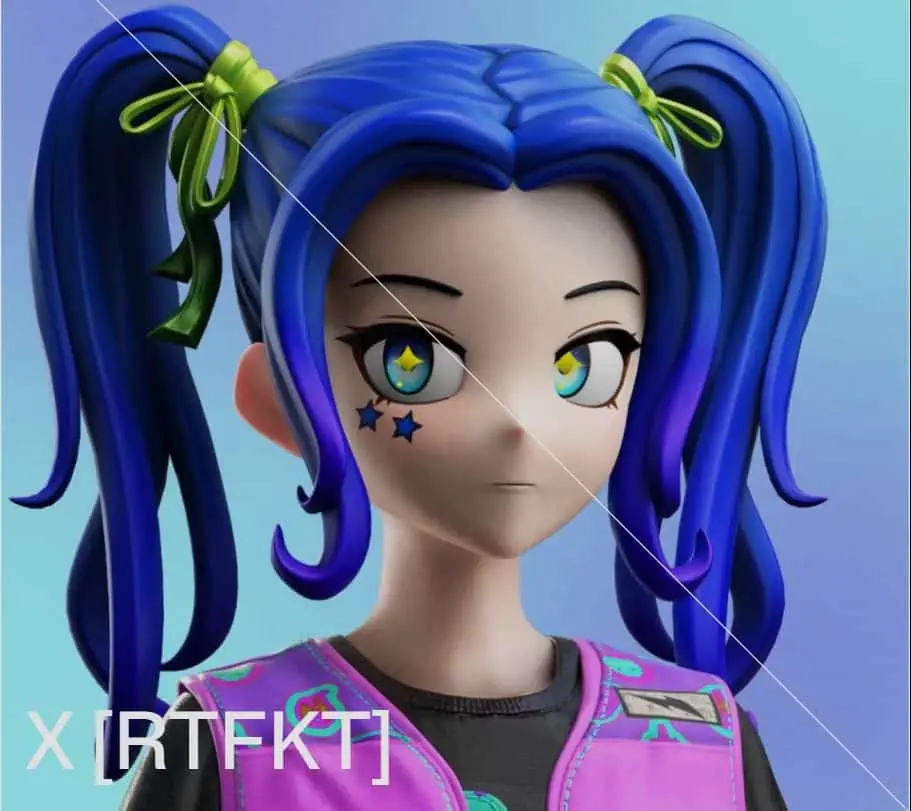 Which NFT projects can you find via Ledger Market?
Ledger has big plans ahead in terms of its debut collaborations. To illustrate, the team already partnered with NIKE's RTFKT.
Moreover, the platform will offer DeadFellaz and TAG Heuer new NFTs. Thanks to Ledger's innovative safety features, holders can mint collectibles easier than ever before.
Of course, this is just the beginning. In the future, the Ledger Market partner list will expand, facilitating NFT minting safely.
"Ledger Market's value proposition is three-fold. First, it is built on Ledger's world-class security standards," Ledger VP Sebastien Badault said. "Second, Ledger Market is built to be inclusive. It will be accessible to creators, brands, and newbies.
Third, Ledger Market is a turnkey solution enabling true ownership and control over NFTs, from minting to storing, for all industry players."
You can read more official statements on Ledger and its new endeavors in the Web3 world in our post right here!
---
All investment/financial opinions expressed by NFTevening.com are not recommendations.
This article is educational material.
As always, make your own research prior to making any kind of investment.