Toys R Us, the iconic toy retailer, is releasing an NFT collection on the Solana Blockchain, powered by Anybodies. On December 9, 2022, the 10,000-piece collection based on the brand mascot, Geoffrey the Giraffe, will come to life on Magic Eden. The collaboration will also take you on a phygital journey mechanized by the blockchain. Here's what you should know about the Toys R Us' utility-filled collection and its future in Web3: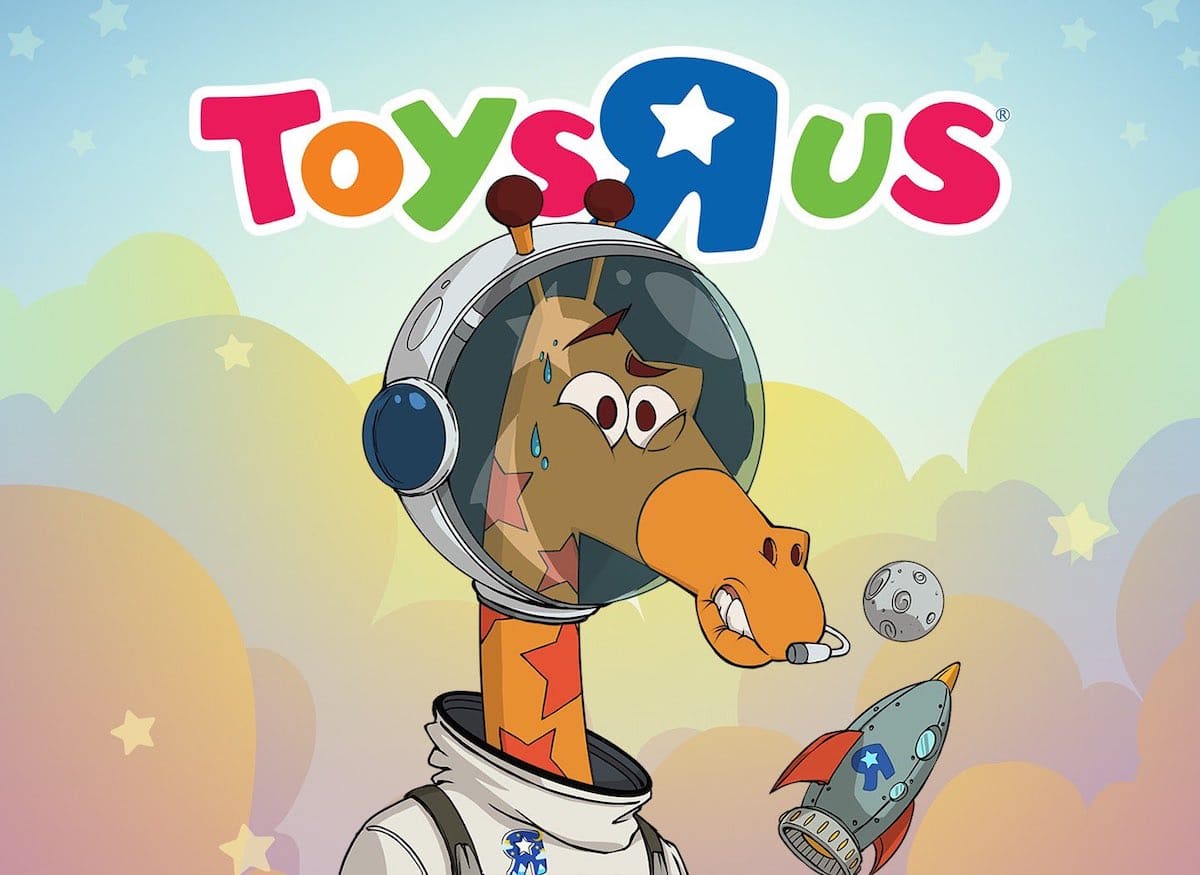 Toys R Us collection details
The toy store that's giving you all the nostalgic feels is officially launching an NFT collection. Its comprised of intriguing components that will surely get you excited. Let's dive into the details. The Toys R Us NFT collection will have its public sale on December 9, with each NFT priced at $100 USD. For the public sale, 2,000 NFTs will be reserved for whitelist members and an additional 2,000 left for the public. Additionally, three parts of the pre-sale process have already begun. This includes a private presale, an early bird sale consisting of 500 NFTs, and a sale for Anybodies NFT holders consisting of 1000 NFTs. It's worth noting that both the early bird and Anybodies sales have completely sold out. Moreover, Toys R Us recently gave whitelist spots to the first 500 people who joined their Discord server. Fear not, there are still Geoffrey List spots available; simply head into the discord.
The Toys R Us Blueprint
The world's cherished toy brand is expanding its reach by immersing itself in many different avenues. As shown on the Toys R Us NFT roadmap posted on November 25, this is the case. In detail, the "blueprint" contains many enticing elements, such as the following:
Exclusive experiences
By holding a Toys R Us NFT, holders will unlock exclusive experiences that include access to new Toys R Us flagship stores, shopping events and more unique experiences.
Metastore for Toys R Us
The toy company intends to open digital flagship stores "built around your favourite games." Toys R Us meets the metaverse!
Toys R Us marketplace 
A new type of marketplace is in the works. This marketplace will allow users to buy, sell and trade their physical and digital toys. Additionally, as another benefit, early access to popular toys will be available.
$GCOINS
We can't forget about the staking component! Holders of Toys R Us NFTs will have the ability to stake their digital collectibles to earn $GCoins. By attending events and making purchases online & in-store, you will also earn the SPL token.
IRL store campaign
A campaign will be ignited by Toys R Us that collaborates with other NFT projects to make their collection come to life. In detail, limited-edition physical collectible toys will be produced based on the project's collection.
Toys R Us & Anybodies
Lastly, in collaboration with Anybodies, Toys R Us will create "next-gen toy ownership" by using NFT, NPC and AR technology to transport toys into games, social media and more.
About Anybodies
Anybodies is a creative agency that creates unique Web3 experiences. Further, the team uses a combination of NFT, NFC, AR and Blockchain technology to fabricate one-of-a-kind products and packaging that put digital and physical experiences, ownership, and utility at the forefront. The agency has successfully collaborated with DeGods, Vyx, and Tay Keith, creating top-tier merchandise fused with AR technology.
---
All investment/financial opinions expressed by NFTevening.com are not recommendations.
This article is educational material.
As always, make your own research prior to making any kind of investment.