The global cross-platform content giant 9GAG entered the NFT space earlier this year with its first NFT project called "Memeland". With multiple PFP collections, tokens, and exclusive private groups, 9GAG has shaken up the Web3 world with its "memetaverse".
In this guide, we will take you through what 9GAG's Memeland NFT project is, who created Memeland, Potatoz by 9GAG, Captainz, and the IRL exhibition.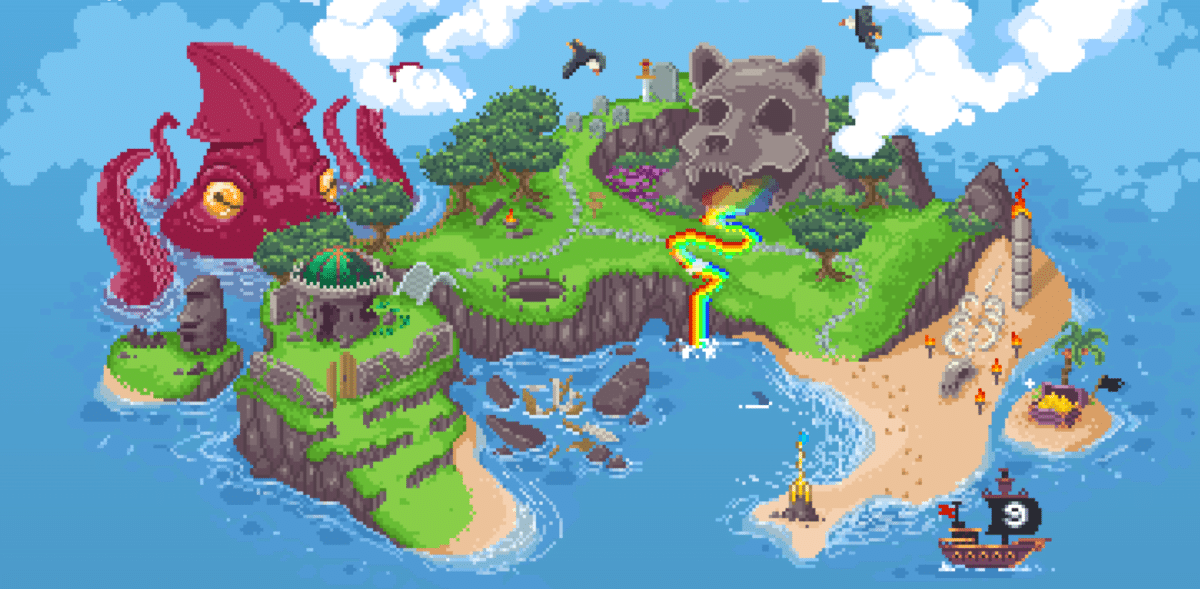 What is 9GAG's Memeland NFT Project?
"Memeland is 9GAG's web3 ecosystem, aka Memetaverse," the NFT project notes on its website. Its mission is to "empower creators by connecting web2 and web3 communities."
As is the trend these days, Memeland has no roadmap. Rather, it aims to "under-promise and over-deliver". The first step in this aim was to launch 'You The Real MVP', a private group of 420 legendary MVPs of Memeland.
It certainly achieved that aim with this drop. Memeland began with 'You The Real MVP', a private group of 420 legendary MVPs of Memeland. 9GAG held a blind auction for 'You The Real MVP', and the community set the price at 5.3 ETH.
So what is 'You The Real MVP?'. Essentially, MVP serves as a premium membership into the Memeland ecosystem. Therefore, this is 9GAG's way of thanking and rewarding its community members. What's more, each MVP enjoys rewards such as two Memeland Captainz NFTs, allowlist for all future Memeland and 9GAG projects, as well as MVP role in the project's Discord.
After this incredible success, they went on to launch Potatoz, $MEME, and soon – Captainz.
Who Created the Memeland NFT Project?
9GAG, the largest meme community on the internet, created the Memeland NFT project in April 2022. 9GAG, in itself, was founded in 2008 to "make the world happier". Even if you have not heard of them, it is very likely that you have come across their memes. Now, the team is bringing their 14 years of experience in community building and social media to Web3.
9GAG's global audience of over 200 million comes packed with Web3 enthusiasts. Moreover, it is backed by some of the biggest names in the industry, including Y Combinator, First Round Capital, Greycroft Partners, and True Ventures. Additionally, huge NFT influencers such as Moonbirds Kevin Rose and VeeFriends Gary Vee have been involved in the project.
Potatoz by 9GAG – What is it?
The Potatoz is a collection of 9,999 PFP NFTs. It was launched as a free mint in June 2022 and became a top 150 OpenSea collection in less than 69 days. Since then, there has been over 15,000 ETH in secondary sales, and the current floor price is 1.65 ETH (at the time of writing).
"Each Potatoz is your entry ticket into the great Memeland ecosystem," the website notes. "They make for a great side dish, but some may feel a calling to become the main course."
Potatoz is a collection of utility-enabled PFPs and act as your entry ticket to the Memeland ecosystem. After buying a Potatoz, holders could enter the 'stake to win' mechanism. Then, on August 6th, 2022, 9GAG launched the "GROW-TO-WIN" (staking) system and staking website.
This 'Growing' function is essentially staking, and is similar to the 'Nesting' feature of Moonbirds.
What is the Utility of Potatoz?
As for Potatoz Utility, the website states: "Potatoz represents the base level membership of Memeland. You are not only part of the fun and energetic community, and you are like a co-founder of Memeland!"
To clarify, Potatoz are the companions of Captainz. They are small, strong, cute and killer. As present, holding a Potatoz allows you to collect tickets to enter the weekly prize draw, earn allowlist spots, access to IRL events, and more.
Potatoz are the companions of Captainz
What is Memeland Captainz NFT?
Memeland Captains is the primary NFT collection from 9GAG's Memeland ecosystem. In essence, the collection features 9,999 utility-enabled PFPs, and the next step in the Memeland journey. Captainz are arriving Q4 2022!
"Captainz represents the premier level membership of Memeland. Utility and perks available exclusively to the Captainz will be revealed in time."
Firstly, each Captain can unlock $MEME, Memeland's native currency. Apparently, each Captainz can earn a certain amount of $MEME every day through passively holding and staking, or even by actively playing.
$MEME is at the hear of the Memeland ecosystem. You can earn $MEME through passively holding and staking Potatoz, or actively playing and creating content. Therefore, $MEME supports a creator economy. It also acts as a governance token for Memeland.
The NFT holders get plenty of other benefits too. This includes private club membership, exclusive access to creator NFT marketplace, real-life events, and upcoming Memeland and 9GAG drops. Along with their savvy pirate crews, each holder can also explore the "Broken Sea" in their quest for riches and glory as they tackle the monsters that lurk beneath. Furthermore, Captainz govern the Memeland DAO. The DAO will serve as a community-led vehicle to empower the growth and development of the Memeland ecosystem, and  will deploy resources toward projects and initiatives that further the Memeland mission.
Where Can I Buy 9GAG NFTs?
As the mint of both 'You The Real MVP' and Potatoz is now over, the only way you can buy these 9GAG NFTs is on secondary marketplaces like OpenSea and LooksRare. The former currently has a floor price of 27.65 ETH. The Potatoz, meanwhile, will cost you at least 1.65 ETH.
9GAG is yet to launch the Memeland Captainz NFT collection. However, only three groups of people are eligible: Memelist, Potatoz, and Waitlist. There will be no public sale. Unfortunately, there are no more spots on the Memelist. However, there is a very small chance to get on the Waitlist! All Potatoz have three waitlist codes which they can distribute as they like. So if you want to get on the waitlist, befriend a Potatoz!
IRL Memeland Exhibition
From July 30, 2022, 9GAG hosted an eight-week-long, Memeland Exhibition in Times Square, Hong Kong. The event allowed attendees to experience a pirate adventure, complete with games, the metaverse, NFTs, and—of course—memes. 
"9GAG has always endeavored to make the world a happier place, be it through memes or other creative content. And our new 'Memeland' is no different," said Kevin Kwong, General Manager of 9GAG. "Today, we are delighted to join hands with Refinable in this metaverse project to empower web2 creators entering the fantastical world of Web3."
To celebrate the event, Refinable launched 100 event-exclusive pirate-themed NFTs. Interestingly, the NFT holder had the opportunity to go on a Memeland adventure along with InBetweeners, HAPE, and Monkey Kingdom.
While new to the NFT game, 9GAG is no small fish and plans to further their Web3 developments through the Memeland project. For this reason, 9GAG will receive 6.9% of secondary sales to support funding operations and hiring new members to better the value for the community.
---
All investment/financial opinions expressed by NFTevening.com are not recommendations.
This article is educational material.
As always, make your own research prior to making any kind of investment.