OG virtual pet game Neopets raises $4 million from various Game-Fi brands to enter the metaverse! The iconic 90s pet game is now steering towards a new frontier at the forefront of a new generation. 150+ million fans worldwide will soon be able to raise their digital pets once more in a new web3 universe. Read on to learn more about the return of Neopets nostalgia!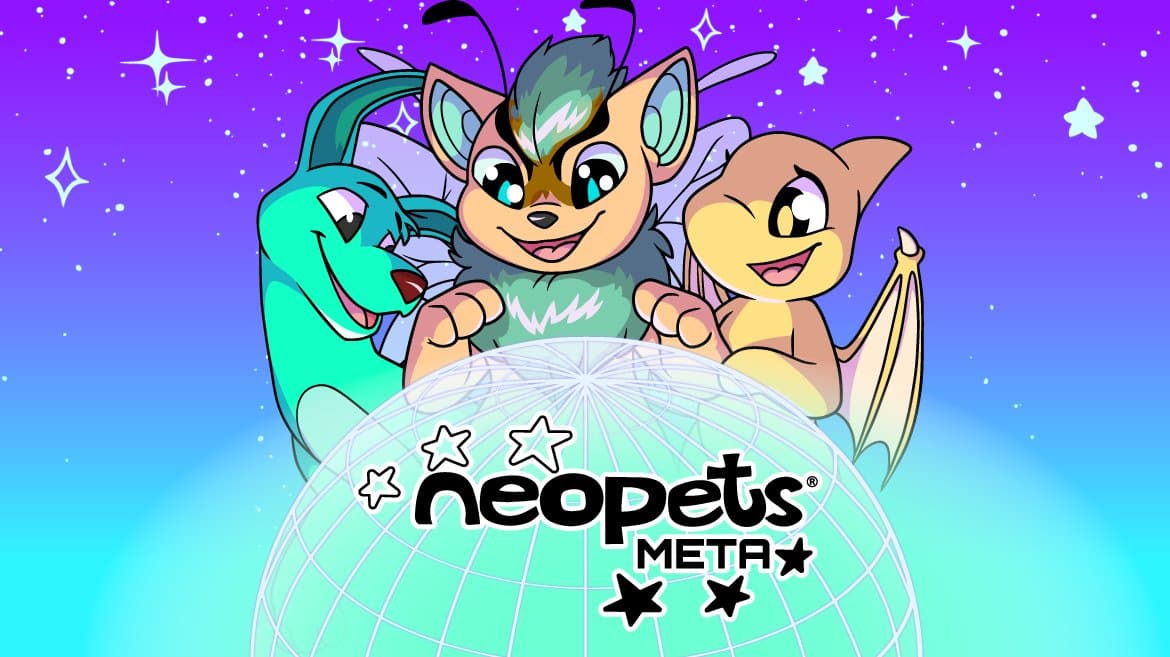 What is the Neopets Metaverse?
Web3 industry leaders such as Polygon, Hashkey Capital, Blizzard Avalanche Fund, NetDragon Websoft, among others, have invested $4 million into the Neopets Metaverse project.  The original Neopets is a classic web browser game. Founded in 1999, the game captured the hearts and created countless core memories for more than 150 million fans worldwide. The Neopets Metaverse project fuses the power of the metaverse with the digital pet experiences. This will allow players to fully own, monetize, and engage with the game in never-seen-before ways.
Furthermore, the Neopets Metaverse game will be a free-to-play game accessible to crypto enthusiasts, casual players, and fans alike. , Neopets Metaverse is a digital world where players can raise, care for, customize, and battle with their Neopets. With the addition of blockchain technology to its gameplay mechanics, players can also build, own, and monetize their gaming experience. The metaverse game includes thrilling minigames, stunning PvP battles, a unique Neopet care and customization system, and more.
"We believe that GameFi plays a crucial role in the larger metaverse narrative, serving as the interactive layer in the value chain and a key driver of traffic across web 2 and web 3. The Neopets IP, in particular, has a massive fan base and we see great potential in its NFT and P2E features, which allow gamers to truly own and control their assets." says Xiao Xiao, Investment Director of HashKey Capital. "We are thrilled to garner such strong support from our investors," said Neopets Meta Chief Metaverse Officer, Dominic. "This funding will allow us to provide a genuinely inclusive and immersive gaming experience that will capture the spirit of the Neopets community."
What Does Neopets Plan To Do With The Funding?
The latest round of funding comes after the boastful success of Neopets Meta Alpha: Winter Edition. This edition features the Neopia Central and Terror Mountain lands. The game has proven to stick to the fundamentals and deliver accurate nostalgic experiences to Neopets fans. Mini-games such as "Meerca Chase," "Ultimate Bullseye," and "Turmac Roll" received praises for their immersive experiences. This edition is available on the official Neopets Metaverse website until January 31st.
The funding allows Neopets Metaverse to bridge generations between gaming. Old-time players revisit their long lost pets and new players gain a new Neopian experience. The company looks forward to working with its investors and the broader Game-Fi community to make Neopets Metaverse a reality.
---
All investment/financial opinions expressed by NFTevening.com are not recommendations.
This article is educational material.
As always, make your own research prior to making any kind of investment.