Cryptopunks pushed the NFT industry into the mainstream with many celebrities donning them as profile pictures. Crypto Punks are seen as the original blue-chip NFT collection. But, what Are Cryptopunks? And why are CryptoPunks NFTs Are So Expensive? Need to know more? Read on to find out where to buy CryptoPunks,  the types, rarity and how you can buy a cryptopunk today.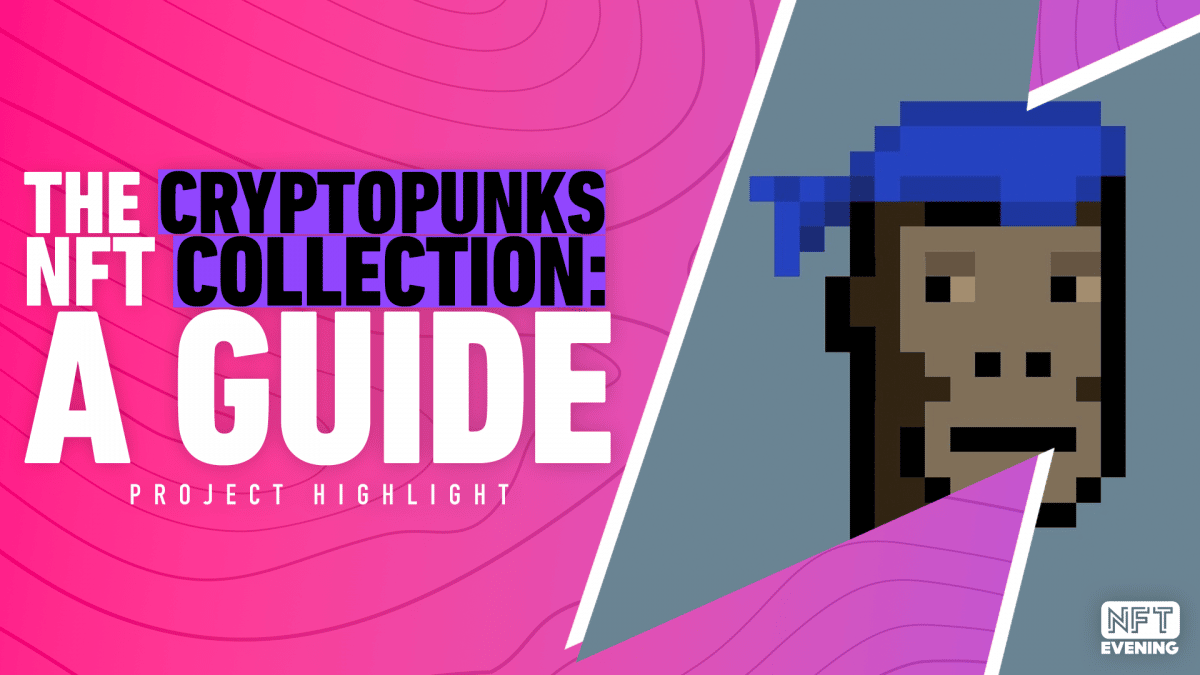 What are CryptoPunks?
The CryptoPunks are often called the first NFT project in history. No project enjoys an unparalleled cult status quite like them. Without a doubt, by owning one of these blue-chip NFTs, you are owning a piece of history.
Basically, CryptoPunks are a collection of uniquely generated NFTs on the Ethereum blockchain. Plus, all of them are completely stored on-chain. Launching the collection way back in June 2017, anyone with an Ethereum wallet could claim the avatars for free. Even though NFTs were a relatively new concept then, all the CryptoPunks were claimed in no time. 
What do Cryptopunks NFTs look like?
In terms of the artwork in itself, the Collection takes inspiration from the London punk scene. They reflect the "anti-establishment spirit" of the "early days of the blockchain movement".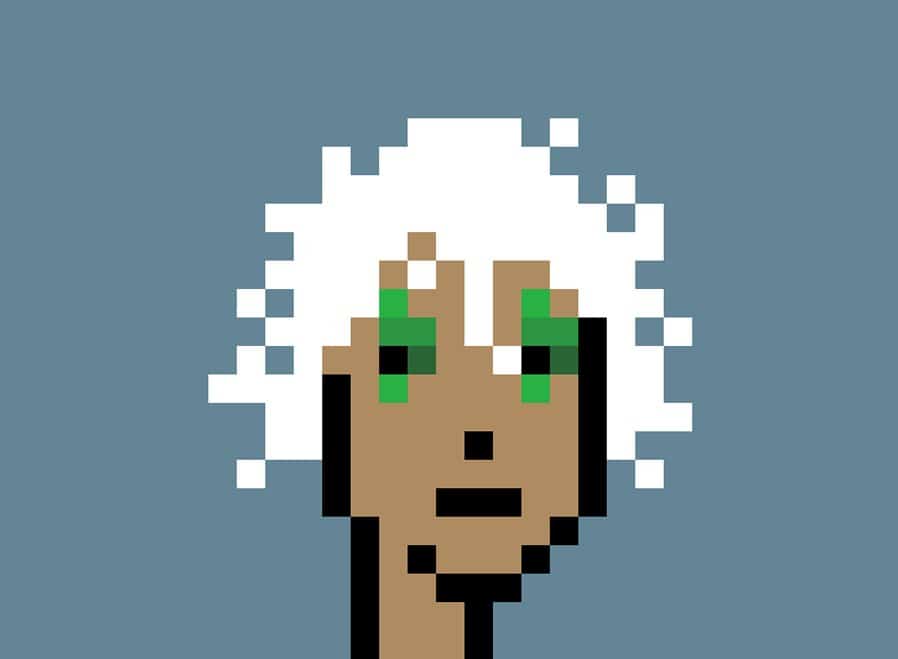 "They needed to be a collection of misfits and non-conformists," the duo told Christie's. "The London punk movement of the 1970s felt like the right aesthetic." Besides, they also count Blade Runner and William Gibson's cyberpunk novel, Neuromancer as their influences. 
How Many CryptoPunks Are There?
There are 10,000 CryptoPunks NFTs in total. Within that number, there are 5 "types" and 87 different traits.
 Types Of CryptoPunk NFT: Male, Zombie Ape or Alien
All in all, there are five different types of CryptoPunk NFT—Male, Female, Zombie, Ape, and Alien. While Males are the most common with 6039 avatars in all, Aliens are the rarest. There are only nine Aliens in existence. On the contrary, there are 3840 Females, 88 Zombies, and 24 Apes. Obviously, the rarer a type, the more its value. In fact, mid-last year, Sotheby's auctioned an Alien CryptoPunk for $11.75 million.  
Cryptopunks Traits
However, apart from type, CryptoPunks come with a range of other traits—87 in all. This includes necklaces, cigarettes, earrings, eyepatches, and pipes, among others. Here too, some are rarer than others. Beanie, Choker, Pilot Helmet, Tiara, and Buck Teeth are some of the rarest traits. 
"The advantage of generative art is that the process, once set in motion, can produce results that are even surprising to us," Larva Labs said. "We ran the generator hundreds of times, reviewed the results, and made adjustments. Then, with little fanfare, we ran it one last time, linked it to the Ethereum smart contract that we deployed, after which the CryptoPunks were completely set in stone."
Now that we have covered what CryptoPunks are, let's see why they are so valuable.
Who made the CryptoPunks NFT Collection?
If you're wondering who created the CryptoPunks NFT Collection, you should know Matt Hall and John Watkinson, founders of Larva Labs. Actually, if you want to know some trivia, they started the project as an experiment.
How Were Cryptopunks generated?
Basically, they created a software program that could generate thousands of unique characters. While initially, the duo thought they were on the path to creating an app or a game, they actually ended up creating a blueprint for the digital art movement as we know it today. 
Furthermore, at the time, ERC-721, the standard for NFTs, did not exist. So, the duo had to work with a modified version of the ERC-20 protocol. In a way, this served as an inspiration to develop ERC-721 some time afterward. 
How Much Are CryptoPunks Worth?
To be honest, for a layperson, these pixelated avatars in small squares don't look too special. They are predominantly male, with traits ranging from hoodies to pipes to hats and more. They offer no particular utility—they are basically just pieces of digital artwork. Surely, these can't be worth much? Well, they would cost you anywhere from nearly $200,000 to $23 million.
So, why are they selling for millions?
Why are the CryptoPunks so valuable?
Initially, people claimed CryptoPunks for free perhaps because they saw them akin to collectibles like trading cards. Some collectors were also fans of generative art. Today, these two aspects are true for most top NFT projects in the market. But, what makes CryptoPunks extremely valuable is the fact that they are one of the OG NFT projects in history. They are also one of the first NFT avatars that were widely accepted within the crypto community. 
To be sure, CryptoPunks paved the way for several other PFP NFT projects. The Bored Ape Yacht Club, Doodles, Cool Cats, and World of Women—to name a few. 
Most Expensive CryptoPunks Ever Sold
Currently, blue-skinned CryptoPunk #5822 holds the record for the highest-selling NFT from the collection. It sold for 8000 ETH or around $23 Million in February 2022. As one of the only nine Alien Punks, this is also one of the rarest Punks.
The next most valuable NFT is CryptoPunk #4156. As an Ape with a Bandana. This Punk fetched $10.35 million! Meanwhile, Punk #5577 and Punk #7804 sold for $7.82 million and $7.56 million, respectively. 
Celebrities Who Own CryptoPunks
Want to check out the A-list? Here's who owns a CryptoPunk NFT. Due to its legendary status, several celebrities have also aped in. The list includes rappers Jay Z and Snoop Dogg, crypto influencer Logan Paul, tennis star Serena Williams, American DJ Steve Aoki, singer Jason Derulo, and many more. 
Where To Buy CryptoPunks NFTs… If You Can Afford It
Today, CryptoPunks' floor price is at 62.59 ETH or about $189,100. According to the Larva Labs website, the project has amassed $1.98 billion in all-time sales. However, OpenSea notes a higher value at $2.7 billion. 
You can get yourself a cryptopunk on any leading ethereum based NFT marketplace like Opensea or Looksrare. However, do be aware of imitations, scams and derivatives.
The Collection Is Acquired By Yuga Labs
Apart from the million-dollar sales, CryptoPunks made headlines this year for another significant reason. Yuga Labs, the parent company of Bored Apes, acquired both CryptoPunks and Meebits from Larva Labs last month for an undisclosed amount. Soon after the announcement, both the collections' sales skyrocketed. 
Originally, while community members owned CryptoPunks, Larva Labs continued to own the IP rights of all the NFTs. So, Yuga Labs' first course of action after the acquisition was to give full commercial rights of the NFTs to the holders. This means that holder can now use their Punks in their Web3 projects. 
Luckily, the collection continues to enjoy its legendary status and it's unlikely to recede any time soon. Moreover, with Yuga Labs' acquisition, we can expect more development around the collection in the coming months.
---
All investment/financial opinions expressed by NFTevening.com are not recommendations.
This article is educational material.
As always, make your own research prior to making any kind of investment.