The Azuki NFT project has stormed the charts since its conception. In fact,  it is well on its way to becoming the largest decentralized brand for the metaverse, built and owned by the community. Now, they even have a second dilutive collection: Azuki Beanz!
Launched on January 12, 2022, the collection's floor has been soaring. In the meantime, its all-time trades volume on OpenSea has reached 227,700 ETH—a whopping $516 million (at the time of writing)
But what is Azuki NFT Really?
What is the Azuki NFT Collection?
Azuki features a collection of 10,000 anime-style avatars that unlock exclusive perks and privileges. The name Azuki actually refers to a red bean widely cultivated in East Asia, and often used in Asian delicacies. The wider NFT community has been all praises for the project's superior-quality artwork. Although the anime inspiration is clear, they were also inspired by streetwear and skateboard culture. The top-notch artwork, combined with the project's focus on community-building, makes Azuki a firm favourite among collectors.
Who Created Azuki NFT?
Chiru Labs, a startup with four Los Angeles-based anonymous founders, is the company behind the project.
They dropped the NFTs in a Dutch Auction, with a starting price of 1 ETH. Remarkably, the entire collection sold out in under three minutes, raking in over $30 million. Within a month, that figure crossed $300 million. Previously,  Azuki #9605 created history by making the collection's first million-dollar sale. It sold for 420.69 ETH or about $1.2 million at the time.
What perks do Azuki NFT holders get?
First and foremost, the Azuki avatars give holders access to The Garden. According to the project's website, "it is a corner of the internet where art, community, and culture fuse to create magic. The lines between the physical and digital worlds are blurring and the rules are being rewritten."
Actually, the NFT drop is just an appetizer! The team will also launch streetwear collabs, NFT drops, live events and so much more! Community ownership in Azuki allows for a new genre of media that the world has yet to explore. In short, an Azuki is your identity in the metaverse.
What Did Azuki Zen Holders Receive So Far?
Since its launch, Azuki has been fulfilling its many promises. For instance, in March, it launched fractionalized NFTs of Bobu (Azuki #40). It has also released several soundtracks apart from a private party for holders in the Garden.
More recently, the project announced its partnership with the iconic Korean band, Epik High. As part of the collaboration, Azuki will design original visual art for the hip-hop group's upcoming Coachella performance.
The team asserts that the Metaverse today is where we currently spend most of our time: Discord + Twitter. So the goal of Azuki is to amplify this experience for Azuki members. In terms of the Metaverse experiences, Lookbook is already in progress. On the other hand, Azuki 3D, Game, and Digital Drip are still under review. As for the physical world benefits, streetwear and IRL events are already in progress. Surprisingly, collectibles and record labels are still officially for observation.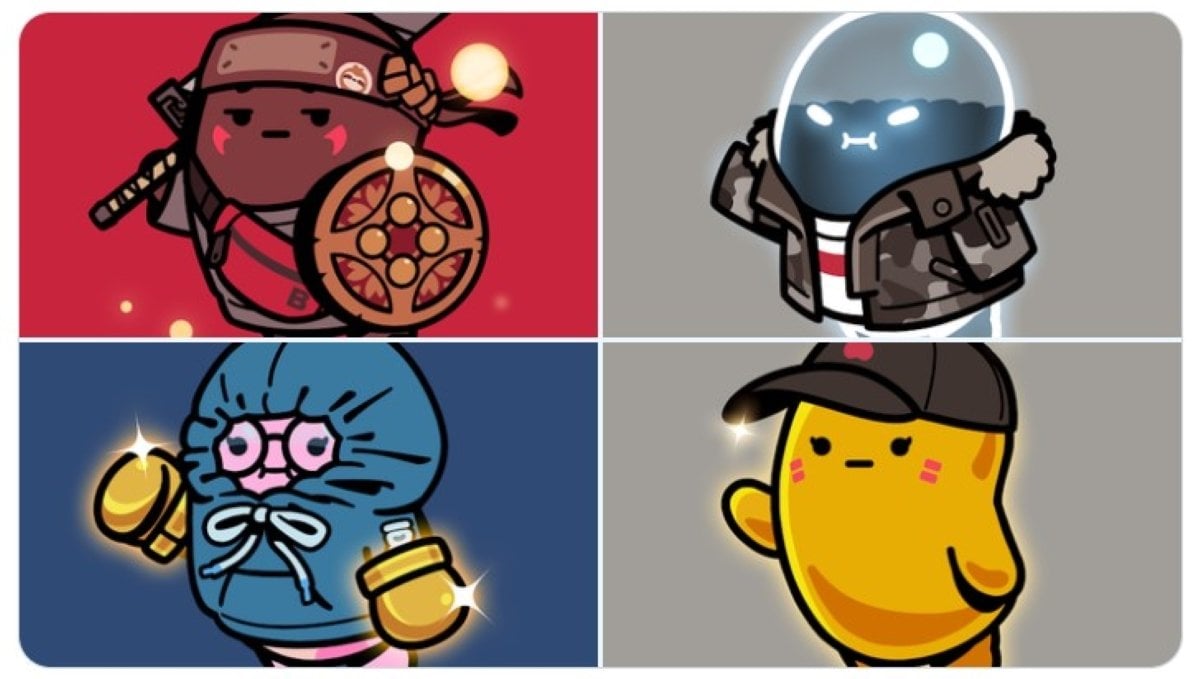 Beanz Airdrop: More Than An NFT April Fools
In what was initially deemed an April Fool's prank, the Azuki NFT project airdropped two NFTs to its holders. But, there was a catch. The NFTs were actually, erm, piles of dirt—quite literally. Called 'Something Official' NFT, these NFTs left the owners quite dumbfounded. However, it didn't stop holders from selling and buying the dirt, taking its floor to as high as 10 ETH.
But, the piles of dirt turned out to be something much more valuable. Soon after the drop, a red bean started sprouting from the dirt! Now called Beanz Official, the 19,928 NFTs are companion NFTs of the main Azuki avatars.
A month after the airdrop, Azuki finally revealed the Beanz NFTs. Clearly, holders were happy with the outcome, as the cute Beanz characters in their many variations took over Twitter the day of the reveal. There wasn't much significant movement of the floor price in either direction around the reveal so we'll have to wait and see how the new companion collection fares.
Azuki's Founder Zagabond is in Hot Water
Everything was going great for the Azuki project until its founder, Zagabond, on May 10, admitted to being behind three failed projects. While he claimed the projects failed, Web3 detective, Zachxbt alleged that the projects—CryptoPhunks, Tendies, and CryptoZunks—were all rug pulls. Unfortunately, this was only the beginning.
Later the same day, Zagabond joined a Twitter space hosted by NFT influencer, Andrew Wang. While this was the perfect opportunity for the Azuki founder to own up to his mistakes and apologise, he did neither. In fact, he only made things worse.
To everyone's disappointment, Zagabond justified his actions by claiming that he was "still learning" and it was hard to know what to do.
"I'm still learning through this whole experience, everything has happened very quickly," he said. "I've always come from the perspective of a creator and builder who experiments and I think this whole experience has made me realize this is bigger than myself…"
Further, Zagabond did not apologise for his mistakes. To make matters worse, he even blamed his project's communities for their "expectations". Eventually, as Twitter users slammed the Azuki founder, he issued a statement, apologising to the community.
"After the spaces today, I realized my shortcomings in how I handled the prior projects which I started," he wrote. "To the communities I walked away from, to Azuki holders, and to those who believed in me — I'm truly sorry."
What's in Store For Azuki Now?
Its floor fell drastically to 9 ETH . Furthermore, several community members demanded Zagabond step down, claiming he should refund ibvestors in his earlier projects. However, for the time being, the Azuki founder has not made any such decisions.
That said, he has assured his commitment to the Azuki project. He has also promised to "hand over full control of contracts to the communities of previous projects".
To learn more about the project, you can visit their website and Twitter page.
---
Are you tired of missing important NFT drops?
Check out our NFT Calendar!
Receive the biggest NFT news of the day & recommendations in our Daily newsletter. 
---
All investment/financial opinions expressed by NFTevening.com are not recommendations.
This article is educational material.
As always, make your own research prior to making any kind of investment.