ZachXBT – a name that can't pass without recognition in today's NFT industry. In the decentralized web3 world, this blockchain detective hunts down digital villains. He has exposed tens of NFT projects and influencers, including BitBoy and Tai Lopez, and he's on our list of 20+ NFT Twitter accounts you don't want to miss.
At the time of writing, ZachXBT's Twitter boasts over 422,000 followers. His impressive list of supporters features huge names in the Web3 industry, such as Beeple, Tron's CEO Justin Sun, and Binance's CEO Cangpeng Zhao.
However, the everyday crypto and NFT traders are the most grateful for ZachXBT's efforts to keep them safe. But who is this Batman of the Web3 era? Let's find out:
Who is ZachXBT?
ZachXBT is an anonymous Twitter user and crypto trader renowned for exposing NFT projects, and influencer rug pulls. This investigator first joined Twitter in 2015. However, their pro-bono Web3 detective career started in May 2021 when they spotted the first NFT scams.
Since then, ZachXBT has used his impressive chain analysis experience to dive deep into every project or person, raising eyebrows.
Do We Know ZachXBT's Real Identity?
Nobody knows who ZachXBT is right now, but there are a few clues. In June 2023, the anonymous detective posted on Twitter a part of the lawsuit paperwork that Jeffery 'Machi' Huang filed against him (more on that below).
In that photo, we can see that his last name is Zachary and that the US District Court for the Western District of Texas, Austin, issued the document. This is, in fact, the most information ZachXBT has ever revealed about their true identity.
While we don't know who's the person behind the screen, their actions might speak more than an ID card. The following Twitter exposes are the perfect examples!
Top ZachXBT Twitter Exposes
In essence, ZachXBT uses Twitter to expose NFT scams. They include details about the scammers and evidence for each accusation. Here are a few top examples:
Pixelmon
Remember last year's viral Kevin NFT memes? Those came from Pixelmon's 2022 NFT project, advertised as anything but what it was. Initially, the project was introduced as a high-utility NFT collection allegedly tied to a game that would launch later on. Pixelmon even bragged about their NFTs being 'fully modeled 3D characters that you can interact with.'
This information generated so much hype that Pixelmon's mint raised over $70m with 3 ETH per mint! Then the grand reveal happened, and it looked like this:
Although collectors had mixed reactions, Pixelmon Kevin became one of the most popular memes in NFT history. Pixelmon apologized for the huge fail and promised to use the funds to continue the project.
Of course, ZachXBT tracked the funds, at the time, in a multisig wallet. After the mint, hundreds of ETH were transferred to various addresses. The team's dev address used 400 ETH to buy blue chip NFTs, such as Bored Ape Yacht Club or Azuki, allegedly as an investment for the project.
Moreover, Pixelmon claimed to use their own team to develop the NFT game. However, in February 2022, ZachXBT posted multiple pieces of evidence of how project devs were, in fact, buying digital artwork from the Unity platform.
Rogue Society
This robot-themed cool PFP NFT collection dropped in September 2021 with a promising roadmap. Their mint successfully raised $5.5 million, which turned out to be a slow rug. Ultimately, the anonymous founder vanished with the money and the incomplete roadmap.
Once again, ZachXBT stepped up to expose the founder of  Rogue Society: Jahvin Bowman, aka @LecheTheMilky, on Twitter. According to the detective, even the freelance artist who created the Rogue Society NFT artwork was scammed.
After this information was revealed, Rogue Society launched an alleged $5k song competition on their Discord. However, ZachXBT spotted one of the founding team members also joined the contest and won the staged contest.
SolChicks
This web3 PvP game launched back in 2022 on the Solana blockchain with an NFT collection of breedable 'SolChicks.' The project was advertised as one of the top experiences on Solana – but that image quickly vanished after the team's documents were leaked on social media.
As usual, ZachXBT reposted the documents from one of the SolChicks team members' public accounts. Shockingly, there was evidence of buying fake Twitter followers, Discord bots, and fake Reddit reviews.
These are just some of the projects ZachXBT has exposed in recent years. The list also includes projects like SolanaValley, MissUniverseNFT, Rich Bulls Club, and MoonRabbit.
Which Scammers Has ZachXBT Exposed?
Besides NFT projects, ZachXBT has also exposed many Venture Capitals (VCs) and NFT influencers. For example, the top companies are MoonRock Capital, DarkPool Ventures, and BlueZilla. If those names ring a bell, let's check out the most popular influencers ZachXBT investigated:
Laurent Correia
Let's travel back in time to December 2021, when Billionaire Dogs Club launched. This collection of 6,500 NFTs dropped with a 0.2 ETH price per piece. The project's marketing involved a luxury lifestyle, wealth, cars, and massive giveaways.
When the minting didn't go as planned, the founders reduced their NFT supply to 2,000 assets. By the following week, the project's Discord and website disappeared.
In April 2022, ZachXBT doxxed the project founder: the French reality TV star Laurent Correia. As it turned out, the influencer used the funds to buy CloneX, Doodles, and MAYC NFTs that he bragged about on Twitter.
Tai Lopez
In March 2022, the crypto community turned its eyes to Tai Lopez, an entrepreneur, influencer, and self-proclaimed 'aspiring renaissance man.' The investor had launched the NFT collection "OG (Original Garage) Social Club." Available in three tiers, these collectibles would offer access to courses like 'Bitcoin Crypto Mastermind,' giveaways, and other experiences from and with Tai Lopez. The price range was between 0.1  – 10 ETH.
The problem, according to ZachXBT, is Tai Lopez's history of scams. For example, he hosted several fake giveaways years ago. In fact, many of his pricey courses allegedly offered basic information about crypto and NFTs. After ZachXBT's accusations, Tai Lopez deleted several inculpatory posts.
Logan Paul
Last year, in May 2022, ZachXBT exposed Logan Paul for promoting so-called "pump and dump" NFT projects (aka scams). As evidence shows, the influencer used to hype up shady tokens or projects several days before they disappeared with the money.
ZachXBT's research revealed how Logan Paul used various addresses to redirect funds to or from his public address. Some of the scam projects he supported are DinkDoink, Elongate, or $F**KELON.
ZachXBT vs. BitBoy
Ben Armstrong, aka BitBoy Crypto, is among the biggest influencers exposed by ZachXBT. According to the detective, this crypto advisor made a fortune by promoting many NFT project scams. Depending on the promotion method, he would receive between $2,500 – $40,000 per ad.
Before being exposed by ZachXBT, BitBoy was very open about 'rigorously vetting all paid promotions.' However, data collected by ZachXBT proved otherwise. In January 2022, they tweeted evidence of seven NFT projects or token scams that ran away with the profits – all promoted by BitBoy. In fact, the community even warned the influencer about some of those projects being fake, including $MYX Network.
After the projects rugged, BitBoy also deleted his ads – but the NFT community can't forget, and ZachXBT shined the spotlight on each piece of evidence.
These are just a few of the top influencers ZachXBT exposed in recent years. The long list of scammers also includes Artchick, Jay Alvarrez, 888, 6ix9ine, to name a few.
Some blocked him, some confronted him via Twitter, but one of the exposed figures took the problem to court. Here's what you should know: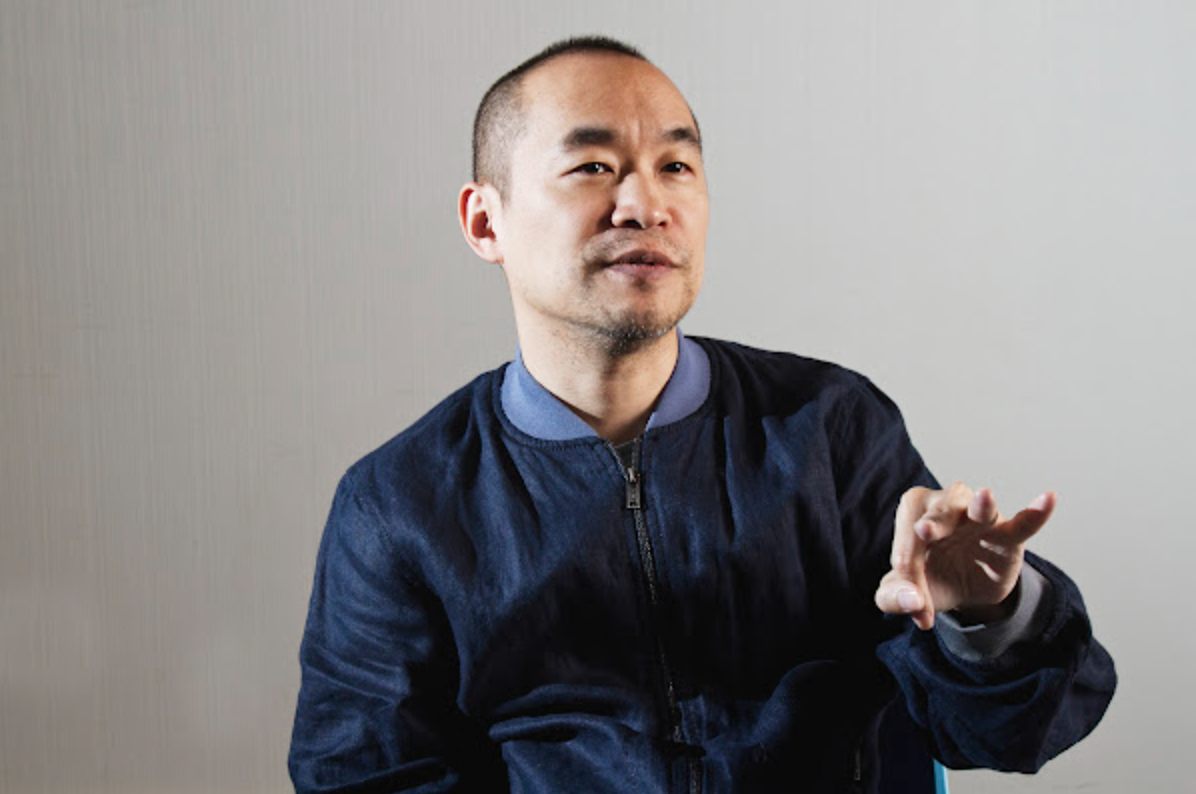 ZachXBT vs. Machi Big Brother
Jeff Huang, known as Machi Big Brother, is a Taiwan-based entrepreneur and Bored Ape Yacht Club NFT whale. An ex-member of the L.A. Boyz band, he founded the Asian hip-hop label MACHI Entertainment in the 2000s, which became very successful.
In fact, ZachXBT's evidence on Machi Big Brother's malicious NFT practices is just as impressive as his resume. Telegram posts, Medium articles, and a myriad of sketchy transactions all point out to what ZachXBT calls 'sketchy projects with shadowy team members, questionable ethics, and rote pump and dump practices.'
Out of all the accusations, the blockchain treasury management platform Formosa Financial is the most notable. In short, ZachXBT found two withdrawals of 11,000 ETH each from the project's treasury wallet. Cofounder George Hsieh made these withdrawals without other investors knowing. By following transactions, the detective found that Machi Big Brother was involved in this shady transfer.
Machi replied to these accusations, saying that it's misinformation and that 'if he weren't anon, I'd sue him for defamation.'
Unfortunately, that's exactly what he did on June 16th, 2023. Since he was sued by Machi Big Brother, ZachXBT started accepting donations from the community to handle the legal costs of the lawsuit (which will exceed $1 million).
This unfortunate event showed how much the crypto and NFT communities support ZachXBT. For example, de donors list includes Coinbase, Uniswap, Binance, Bybit, and OKX, to name a few.
A Well-Loved Crypto Sleuth
From an anonymous collector who got scammed years ago to keeping the NFT community safe, ZachXBT is a key part of today's Web3 space. Their meticulosity helped them expose top influencers and NFT projects throughout the years and prevent other victims.
This enormous effort is appreciated by NFT newbies, crypto investors, and iconic figures in the space too. Even one of the best-selling NFT artists worldwide, Beeple, has dedicated an NFT artwork to ZachXBT featuring their Twitter profile avatar.
Although nobody can predict the outcome of ZachXBT's lawsuit, one thing is certain: he is a beloved crypto sleuth.
---
All investment/financial opinions expressed by NFTevening.com are not recommendations.
This article is educational material.
As always, make your own research prior to making any kind of investment.