Metaplaces is launching the "Offices" Free mint – on a mission to build a highly immersive web3 zoom alternative. The latest NFT office spaces will allow people to meet and collaborate in the Metaverse like never before. The free mint for this highly anticipated drop will be on November 15th exclusively for whitelisted users. Read on to learn what the NFT collection has to offer, and how Metaplaces is paving the way for the future of work.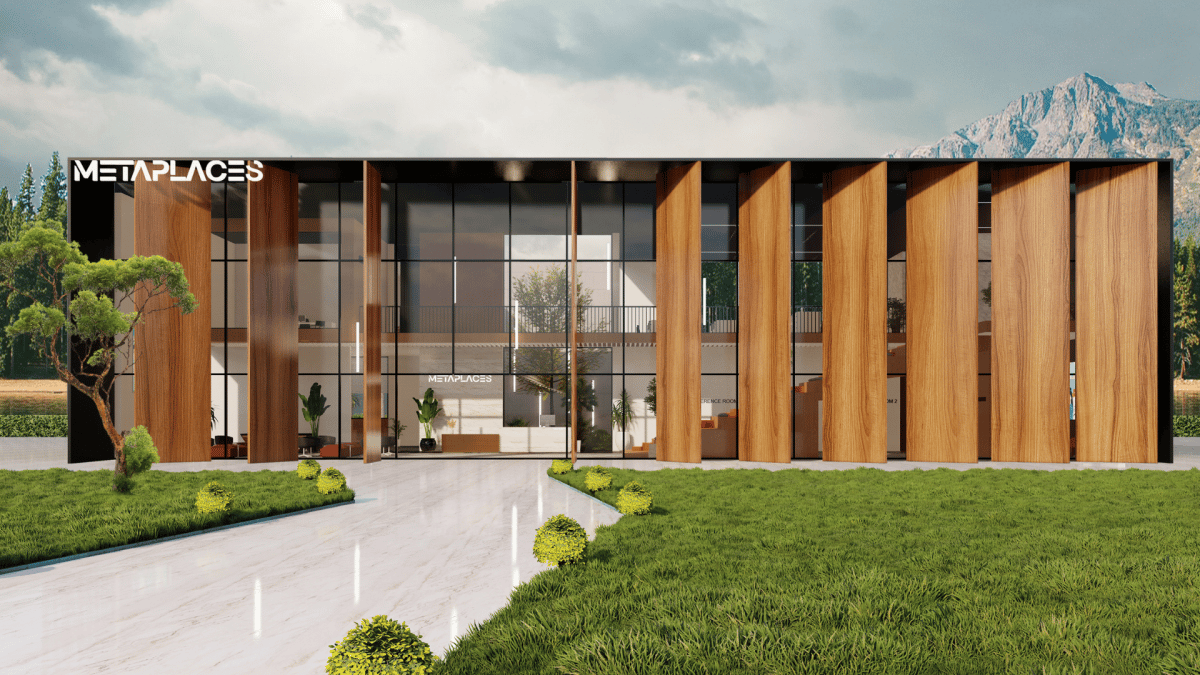 A Pure Utility NFT
Announcing our partnership with @Sitecreator_io 🔥

Free website for life for Metaplaces Offices NFT holders, saving them hundreds of dollars over the years 🤑

— Metaplaces (@metaplaces_io) November 11, 2022

Metaplaces has announced it will be offering a free subscription for life to Sitecreator.io for all the holders of Metaplaces Offices – which would otherwise have cost several hundreds dollars. Moreover, every holder will be able to own, customize and visit their offices and invite their clients and coworkers to meet and collaborate.
The offices will be integrated with Slack, Calendly and multiple CRMs. They will be shown on the Metaplaces World map and catalog, eventually becoming an organic customer acquisition tool for their owners.
How To Mint Metaplaces Offices NFTs?
Metaplaces was founded with a vision to bring new life to people's online experiences. With the pandemic accelerating remote work over the past couple of years, Metaplaces is bridging the gap between workspace communications. Each metaverse office has been designed by an award winning architecture firm whose clients include Audi, Mercedes-Benz and Bentley.
Every office will be accessible from a unique URL via mobile or PC.
Every Metaplace Offices NFT owner can visit their breathtaking office in 3D and invite clients via a public or private URL. The metaverse allows co-workers to collaborate in their workspaces and organize productive meetings. Each room in the metaverse offers every NFT owner customization options for furniture, NFT portraits and more. Additionally, custom office logos can also hang on display on the property. To add to this, Metaplace Office spaces allows holders to integrate the metaverse with Slack, Calendly, and other CRMs.
The company plans to release their NFTs in two batches. The first would be a free mint for small office spaces offering customization options, small meeting rooms and open spaces. 
The second batch would contain a 200 unit limited supply of Large Office spaces. This package would also include your own office manager and free Metaplace Land airdrops. The free mint will be on November 15th, and on November 30th, the rollout for the paid mint begins. Furthermore, all NFT owners gain access to a free lifetime subscription to Sitecreator.io. This would help users build sophisticated websites easily in under one minute.
How Can I Get Whitelisted For The Metaplaces Free Mint NFT?
To get in on the whitelist, you can participate in the Premint raffle or check the #join-whitelist channel on the official Metaplaces discord.
Whitelist users will have access to both the free mint on Nov 15th and the paid mint on Nov 30th.
About Metaplaces
Metaplaces is a project co-founded by a Techstars alumni CTO and an architect of Audi, Mercedes and Bentley. The Metaplaces NFTs aren't just JPEGs, their extensive utility provides collectors virtual experiences via digital property. Moreover, ownership of these properties allow users to invite users to visit them in 3D, customize how they use it and what they display inside.
One of the core themes for Metaplaces is also to provide a frictionless and private user experience. Meaning, the project does not store any user information whatsoever, on their platform. The project also aims to integrate VR experiences and Rent by Q1 2023. More information is available on their official website. Grab your virtual office before they sell out!
---
All investment/financial opinions expressed by NFTevening.com are not recommendations.
This article is educational material.
As always, make your own research prior to making any kind of investment.