The Dfinity Foundation is officially launching one of their grant recipients NFT Studio, a 3D and interactive NFT platform on the Internet Computer Protocol. The platform aims to elevate the NFT gaming scene by overcoming on-chain image size restrictions and cost constraints.
How can NFT Studio Support 3D NFTs via Internet Computer?
NFT Studio enables creators to design, mint, and stake regular and interactive 3D NFTs. The best part? They can transfer, buy and sell these NFTs for next to no transaction fees. This is a gamechanger in the NFT art world and can create more commercial use cases in marketing or gaming.
NFT Studio currently comprises two tools —  a 3D voxel engine and a pixel engine — to build 3D NFTs and mint them immediately. Artists can use the NFT Studio Voxel tool to create 3D voxel models. Then, they can use these voxel models for multiple purposes. Imagine using 3D interactive NFTs for social media and video games!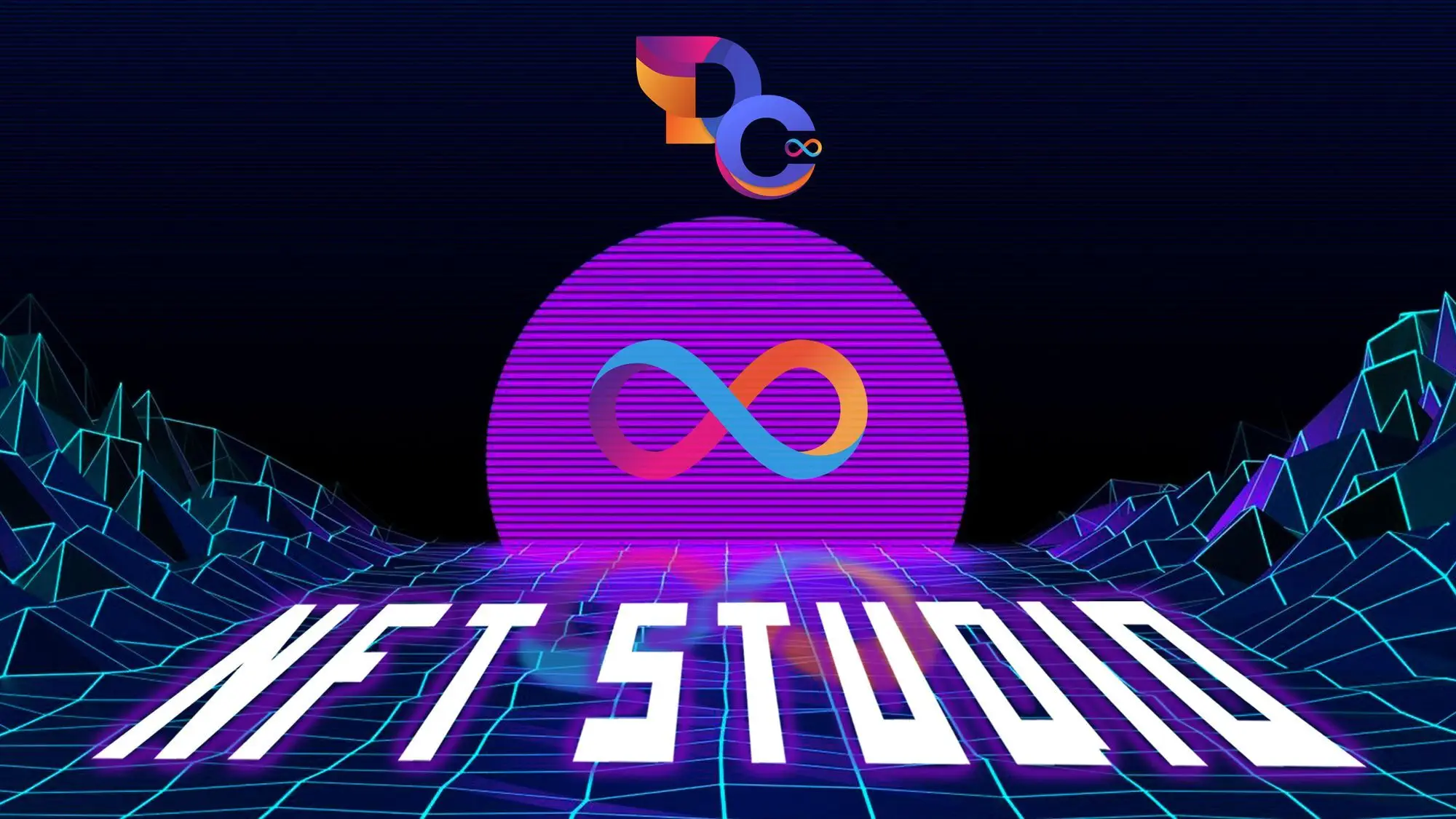 Lukas Merville, Founder and Team Lead at NFT Studio, elaborated how their platform is ushering in a new era for NFT gaming. She said, "Creators who work with powerful tools like Blender and Cinema 4D often say they are limited because platforms like Ethereum or Solana cannot handle the size of the files they work with. 3D NFTs sounded like fiction — well beyond the current state of blockchain technology. But we have made them possible on-chain thanks to the Internet Computer."
The Internet Computer is perfect for this use case because it runs at web speed and provides an infinitely scalable platform for smart contracts. So users can access NFT Studio's tools through web browsers and smartphones.
More About ICP: The Blockchain Behind NFT Studio
Internet Computer Protocol's vision is to address the gaps of existing major players. It plans to take on cloud infrastructure giants like Amazon Web Services and Microsoft Azure. Moreover, it will directly compete with Ethereum, Polkadot and Binance Smart Chain.
How?
The Internet Computer serves content from canisters, so the gas model is predictable. Since cycles have a fixed cost (unlike Eth), cost and revenue will always be predictable for developers. So no matter what the price of the ICP token, the operational cost will always be consistent. This is the unique feature of their technology. Moreover, developers can define a custom standard for their NFT Series.
As such, DFinity Foundation is over the moon with its decision to support NFT Studio. Merville shared, "DFINITY understood the significance of 3D NFTs straight away and provided financial support for the development of the NFT Studio minting engine through the Developer Grant Program." She also stressed that "The Internet Computer is the only blockchain platform that enables smart contracts to serve user experience directly in the browser." This is a prerequisite for 3D NFTs and other platforms can't provide that yet.
As of press time, ICP Tokens are changing hands for $40.35, according to CoinMarketCap.
---
All investment/financial opinions expressed by NFTevening.com are not recommendations.
This article is educational material.
As always, make your own research prior to making any kind of investment.