Maybe you are wondering: 'why buy NFTs?' at all? Or, what are my opportunities in the NFT art collections market? Well, in this guide we will take you through all of the reasons to buy NFTs. From collectibles to 1:1 art pieces, each NFT has a different reason to why they exist. So, what is the point of NFTs? Let's explore further.
To understand why people buy NFTs at all, we first need to consider what NFTs are.
What are NFTs?
Non-fungible tokens are unique digital assets that cannot be copied or altered. They use blockchain transactions to lock in certain things the NFT owner gets to keep, along with a smart contract. These things could be a piece of animated art, access to exclusive real-world events and experiences, a previously unreleased piece of music, or just about anything else you might think of. If you want to know more, check out our guide on What an NFT is!
Why buy NFTs?
The contents of the NFT itself are less important than how the tokens work. By using smart contracts, they guarantee a predetermined agreement will always be honored. So, for example, if we wanted to mint a token containing original digital artwork, this might mean 80% of the sales revenue goes to the artist, and 20% is donated to a charity.
1. NFTs Guarantee Royalties
That's easy enough to set in place without the use of a smart contract, but it's much harder — bordering on impossible — to ensure every time the work is resold this continues to happen. NFTs offer fixed terms that guarantee funds are distributed among all parties, for the lifetime of the token itself.
It's a point that Jay-Z recently made when discussing Tidal's NFT plans. He was talking about music, but it applies to anything with royalties. When you buy an NFT, or mint your own, you guarantee a share of the royalties will be yours, forever. Sites like Rarible even allow you to easily set your own royalties.
2. Traceability and transparency
You can also rest assured nobody else owns the NFT, or its content, because by nature they are entirely unique. A non-fungible token is a bit like a digital signature, and we all know the significance of a John Hancock on physical works of art. And, even if the contents themselves are not one-off, the token is. So you can trace exactly where it came from and when, effectively removing the risk of fakes.
From the perspective of some in the traditional art world, the idea of buying digital artwork that can't be framed and hung on the wall might seem strange. As such, the thought of being sold a fraudulent digital artwork sounds even weirder. But this discounts how much value has been created by NFT art collections.
3. Buying NFTs Can Make You Serious Profit
For example, take the Cryptopunks.  Naturally, the rarer the punk the higher value the token is likely to sell for.
Cryptopunks are "blue-chip NFTs". Basically, they are special collectibles that are more popular and more in demand than most.
While 'CryptoPunks' may outprice some, we can learn a lot from their history. The collection first landed in 2017 and, crucially, all tokens were originally given away for free.
Yep, despite being the first free mint, Cryptopunks are now worth close to $100k. How's that for a profit? The point is, for most people the real opportunities in the NFT art collections market are the same as those in the real world art market. If you can spot something valuable before everyone else does,  you're on to a winner.
4. Bragging Rights
Lots of NFT collections give exclusive benefits to their holders. Think of VeeFriends, Doodles and Bored Ape Yacht Club! These collections hold both metaverse and real life events to entice their community into engagement. Essentially, these pfp NFT collections act like brands. What better way to flex your portfolio than an expensive profile picture and matching merch?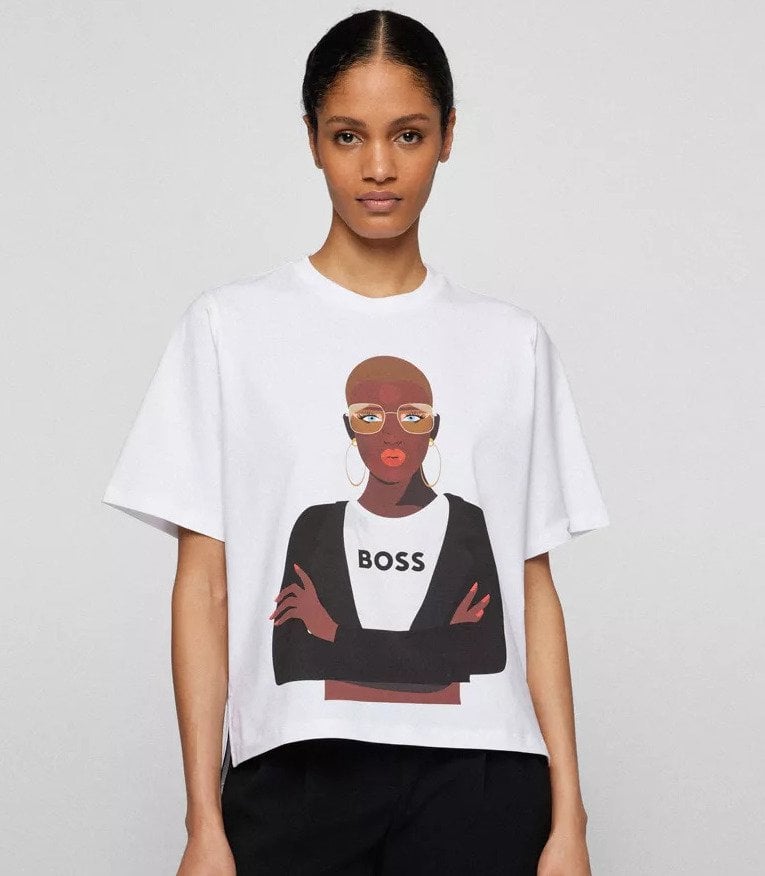 5. Community
Obviously, a great reason to buy NFT art is community. Almost every NFT project these days boasts a unique community experience. The film3 collective have a range of different NFTs for movie-loving NFT heads. Check out our interview with Migel Faus about his film calladita, and our interview with Jordan Bayne about Red Flags to find out more.
On top of that, there are also 1:1 art communities, the NFT spirits community and countless other NFT communities to get into. Just search for your interest and there is almost definitely an NFT you can buy to get stuck into a new community.
In conclusion, there are plenty of ways to get involved with NFT art. Whether you want to buy NFTs to join a community or you just want to have better transparency in your business, there will be an NFT for you.
---
All investment/financial opinions expressed by NFTevening.com are not recommendations.
This article is educational material.
As always, make your own research prior to making any kind of investment.