Luxury fashion frontier brand 9dcc by NFT guru gmoney has announced the launch of its second phygital drop – "ITERATION 02". The drop is in collaboration with Art Blocks founder Snowfro. Significantly, the next edition is revealing at Art Basel in Miami from Tuesday, November 29th through Saturday, December 3rd. Learn more about the highly anticipated drop below!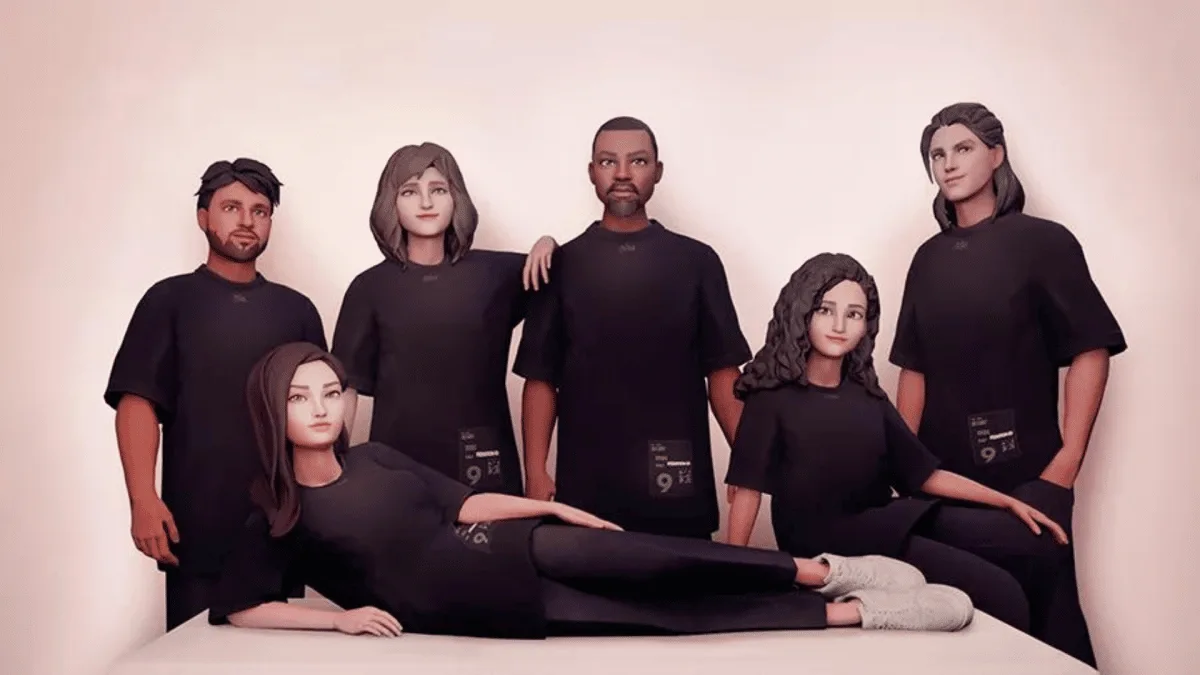 How To Get An ITERATION-02 T-Shirt By 9dcc?
NFT pioneers gmoney & Snowfro are considered by many to be innovators of the highest caliber in the space. This new drop will mark a milestone for the luxury fashion house as it continues to lead the bridging of digital and physical products. Furthermore, the chip-infused t-shirt contains 100% finely knit, US-milled cotton and shines a light on future fashion and digital ownership. The "ITERATION 02" 9dcc event by gmoney & Snowfro spans two city blocks in Miami. Additionally, it will be located in the NFT Now & MANA Gateway "Web3 Metropolis" venue at Miami Art Week.
Following ITERATION-01's black and grey aesthetics, the sequel drop launches in a white colorway. Collectors at Art Basel have exclusive access to the initial release of the t-shirt. Attendees will also get to experience a unique in-person minting experience and also get ownership of these 1 of 1 phygital fashion collectibles. Moreover, the ITERATION-02 lux tee will also be a Networked Product™. This represents the tying together of the physical products with digital assets. Also, the freshly "minted" tees will generate an NFT sent to holders' wallets representing the prints on the physical t-shirt. Additionally, after the live pop-up experience, the tees will be available to the wider "Admit One" community via a virtual mint.
The 9dcc experience at Art Basel is to be truly one-of-a-kind. The pop-up fuses the excitement of a live-mint with an on-site manufacturing process. According to 9dcc, "Each customer plays a key role in triggering their live mint at the tap of a button and then witnesses a world-class showcase of generative manufacturing including printing, NFC chip bridging, and lux packaging all done within minutes." Finally, further details regarding price and inventory for ITERATION-02 are yet to follow.
About 9dcc
9dcc is a a crypto-native luxury fashion house and lifestyle platform. 9dcc aims to redefine the way the fashion industry operates and merge the future of the digital airspace into the fabric of its ethos. Its debut drop, the "ITERATION 01" allowed people to become a walking POAP (Proof of Attendance Protocol). The t-shirt allowed people to scan the tee for exclusive Proof of Interaction NFTs. This and more allow 9dcc and gmoney to create a verifiable scarcity system using the power of NFTs.
---
All investment/financial opinions expressed by NFTevening.com are not recommendations.
This article is educational material.
As always, make your own research prior to making any kind of investment.