If you'd like to bring your pet to the Metaverse, then Petaverse is just right for you! Coming from the Cominted Labs Studio, this new project allows users to create a replica of their own pets via NFTs.
The Genesis NFT collection will feature only 1000 customizable virtual pets available at 0.13 ETH per piece. While you're preparing your digital wallet, let's find out how Petaverse works!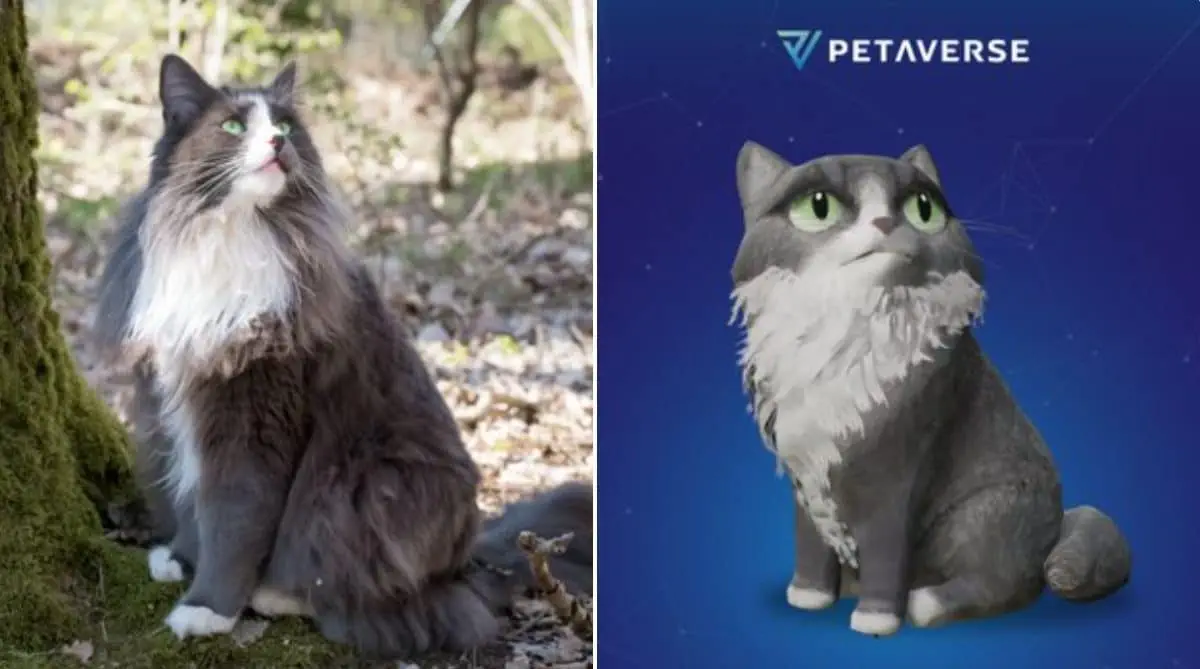 How do Petaverse NFTs work?
In essence, Petaverse will begin its journey with a collection of 1000 NFTs called "MetaPaw". Each digital asset will come in the form of a custom-created virtual pet.
Once you mint a MetaPaw NFT, you can upload photos of your real-life pets. Note that you must include pictures of the back, front, and side of your pet for accuracy.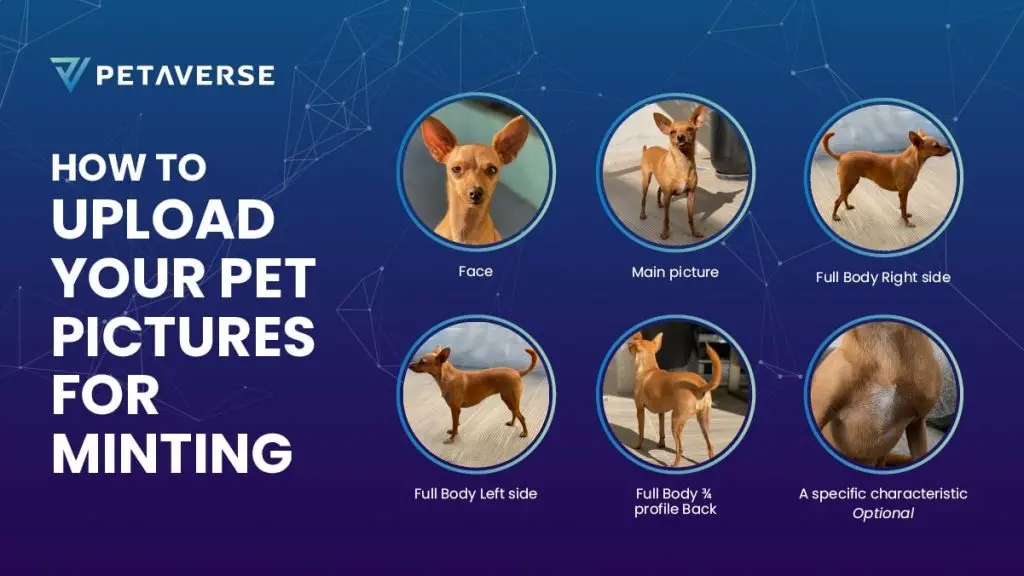 In addition, you also have to share details such as the pet's name, breed, approximate size, and more. You can submit all of the information on the Petaverse platform prior to minting.
Then, the Petaverse technology will generate an identical 3D replica of your pet. The team's top designers and devs will work on a highly-detailed digital avatar. Therefore, the digital assets will feature plenty of details, including fur and mustaches. Here's an example: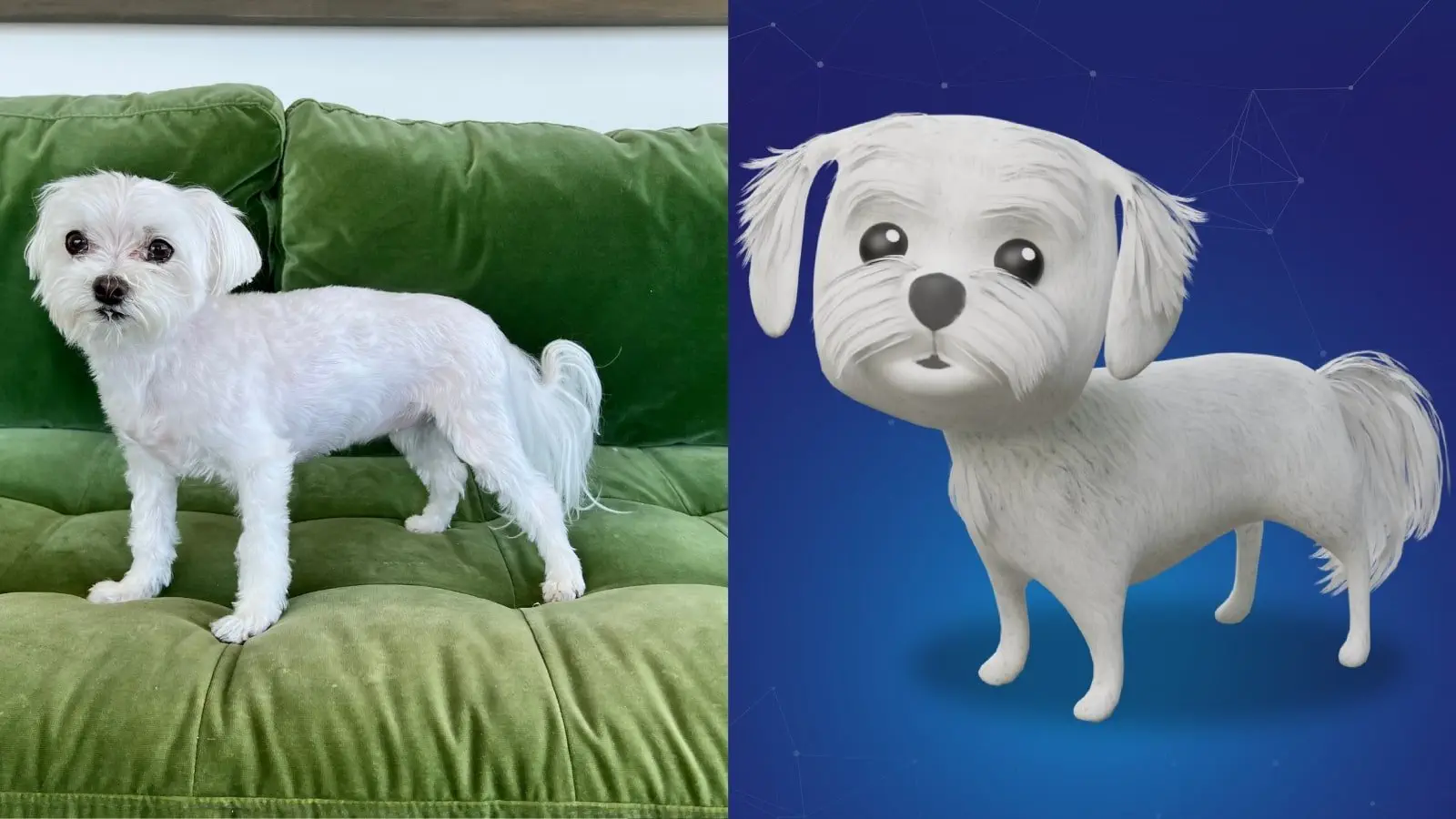 What perks do NFT holders get?
To begin with, you can explore the fascinating web3 world with your beloved pet by your side! What's more, NFT holders will gain VIP access to the Petaverse digital park. Soon enough, community members will benefit from free Decentraland wearables too.
As a community-driven company, Petaverse will constantly offer exclusive discounts, merch, and more. In the future, you'll also get plenty of perks from the project's brand partners!
This is just the beginning of an ambitious roadmap – so let's find out more.
What about the project roadmap?
At this moment, Petaverse NFT holders can already enjoy the project's dedicated Pet Park. In fact, the company has received a grant from the Decentraland foundation for the location. Therefore, community members can already socialize and enjoy virtual walks in the park with their buddies.
In Q3, NFT holders will also benefit from VIP access to the Pet Park. Accordingly, this feature will come with many exciting airdrops. Meanwhile, each holder will also receive a 3D file of their digital pet.
By the end of the year, the Petaverse game will officially go live in Decentraland! This experience will power the team's plans for 2023: dropping a 10K NFT collection, a native token, and a dedicated marketplace!
All in all, this amazing digital experience aims to bring pet enthusiasts together like never before.
If you're ready to join Petaverse too, make sure to mint your own Genesis NFT! The digital assets will be available starting this month on the official website. Meanwhile, make sure to follow the project via Twitter and join their Discord server for exclusive announcements, sneak peeks, and more!
---
All investment/financial opinions expressed by NFTevening.com are not recommendations.
This article is educational material.
As always, make your own research prior to making any kind of investment.