Robotos and WonderPals are teaming up for a meetup at NFTLA. Los Buenos: Robotos x WonderPals NFT | LA will take place on Thursday, March 31st, from 7 pm to 11 pm. What's more, the event is powered by Bueno.art and is an exclusive invite-only event for holders of Robotos and WonderPals NFTs.
WonderPals is relatively new to the NFT space, so it is great to see them already actively arranging events. In fact, the WonderPals mint was only two weeks ago. They are not planning to sit around, that's for sure. Teaming up with Robotos, they have secured an excellent partner with a great community and a unique outlook.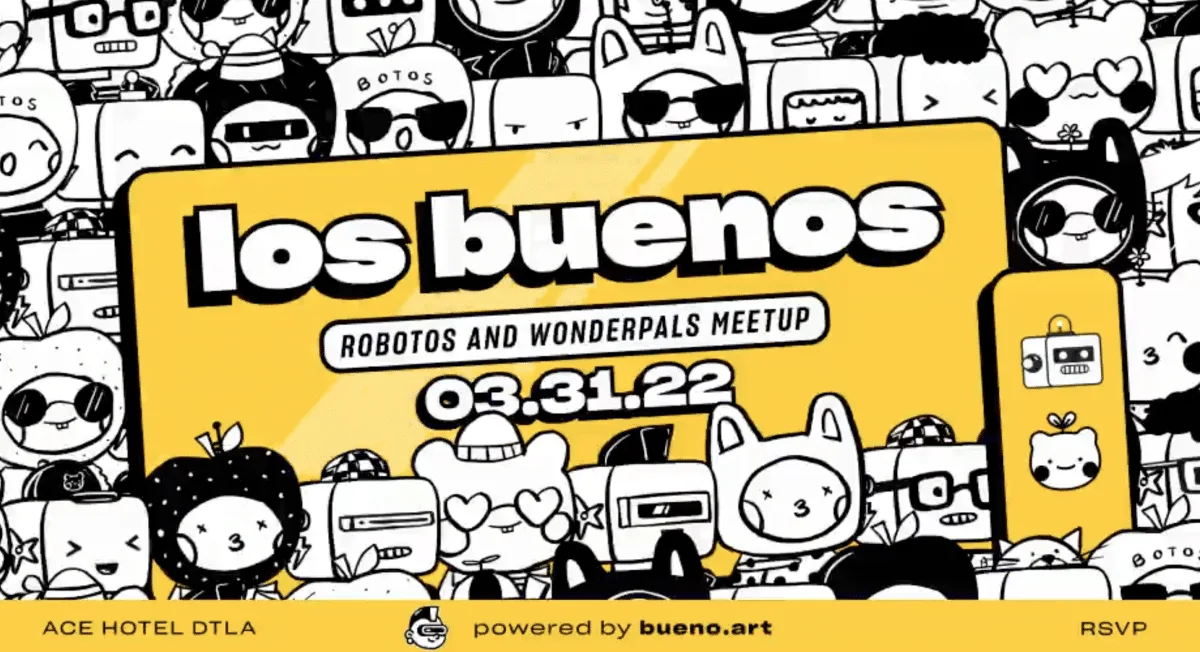 The Robotos x WonderPals event is happening at the Ace Hotel in downtown Los Angeles. In total, there are only 100 guest spots available. Furthermore, if you want to participate in the fantastic event, head over to the website and RSVP straight away.
This fun event will allow you to meet other NFT members in the Robotos x WonderPals community. According to the Eventbrite listing, there will be live music, free food and plenty of "fun swag". Meanwhile, every guest can also bring a plus one.
Finally, NFT | LA is happening at the end of March, between the 28th – 31st. It is a huge event and integrated conference experience centered around L.A's robust nightlife scene and featuring celebrity speakers of the NFT world.
---
All investment/financial opinions expressed by NFTevening.com are not recommendations.
This article is educational material.
As always, make your own research prior to making any kind of investment.