One thing is for sure – Miguel Faus' two self-described obsessions came across clearly throughout our video interview.
For one, there's the genuine love for cinema that came up throughout our conversation. Then there's his love for NFTs, which, even if he didn't speak on, would be readily apparent thanks to the NFT that is his avatar across all virtual spaces.
In that way, he's a perfect person to talk to about the marriage of the two. And though it's still relatively early days for the subsection of NFTs based in film, Miguel thinks that we're just at the beginning of a major paradigm shift.
"I keep saying that 2022 is going to be the year of film NFTs. I really believe that indie filmmaking is overdue for a shakeup."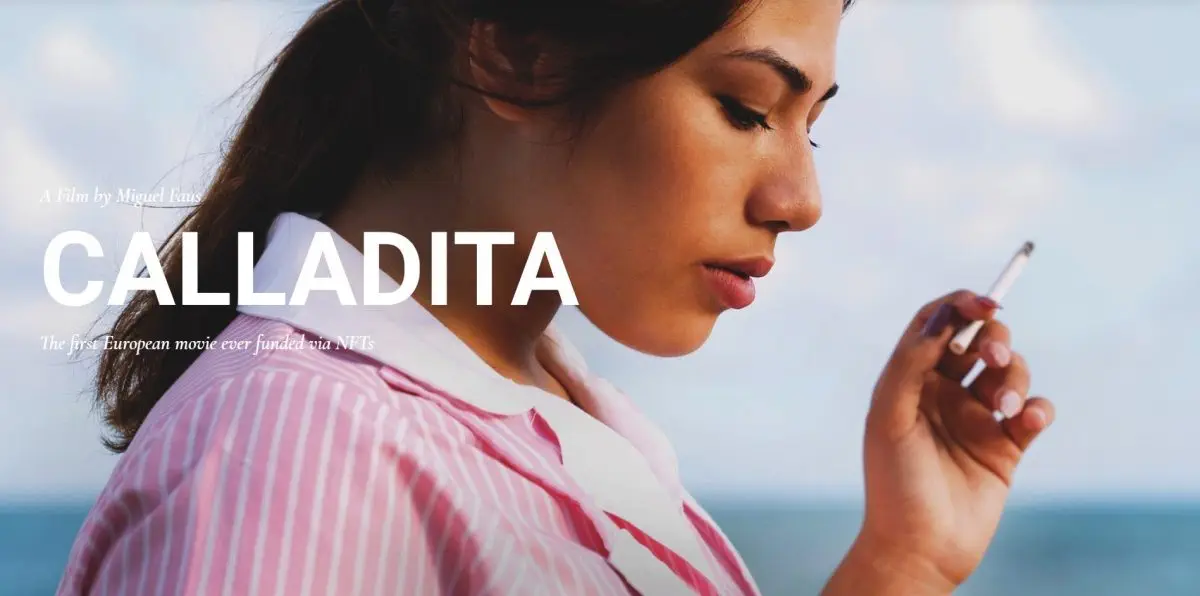 Quotes condensed and edited for clarity.
Calladita, and the NFT project it led to, is years in the making
Years before he ever heard about NFTs, film was Miguel Faus' original passion. Indeed, the spark of his film obsession came after watching Pulp Fiction and falling in love with the work of Quentin Tarantino. Then around the age of 16, Faus began making short films with his friends in his hometown of Barcelona.
This led him to a job covering film festivals and writing for a magazine as a film critic after university. Eventually, Faus went on to get a master's degree at the London Film School. It was there that he made the original Calladita as his graduation short film.
The beautiful short film, whose title roughly translates to "Quiet" in English, follows a day in the life of a domestic worker cleaning up after a wealthy Spanish family in their summer mansion. It did well on the festival circuit, including appearances at the Palm Springs, Miami, and Malaga Film Festivals, eventually getting acquired by HBO.
Although COVID-19 prevented Faus from being able to fully travel around the festival circuit, he was still able to participate in a couple of programs that helped greatly as he turned the story of Calladita into a feature-length film.
That process has been going on for about two years. And it was near the start of that second year that Faus stumbled upon the NFT revolution that would change his trajectory as a filmmaker.
It didn't take long for Miguel Faus to see the potential of NFTs
"I started down the rabbit hole in February 2021. I call that the Clubhouse days," Faus says, referring to the early, pre-Twitter Space days of the NFT community. Back when NBA Top Shot was just bubbling up, and the landmark Beeple sale that helped thrust NFTs into mainstream consciousness, was still a month away.
Yet as early as Faus was, all it took was that first exposure to NFTs to get him hooked.
"Just by accident, I saw a tweet linking to the NFT Bible on OpenSea. At first I thought it was crazy, but then it clicked very quickly to me. I remember the next day I was convinced like, oh my god, yes, this is the future 100%."
In a testament to how strong his conviction was, just three weeks after reading the NFT Bible, Miguel was in. He went and did the thing that so many people in NFTs now, say they wish they had done. He got himself a CryptoPunk.
"I spent most of my savings on it because I was just convinced. I saw very clearly that this was the answer to the huge problems that creatives have been having on the internet for 20 plus years."
Thus, his newfound and longtime passions collided. Now fully bought into NFTs, and already well into the process of turning Calladita into a feature film, the idea for his own NFT project came naturally.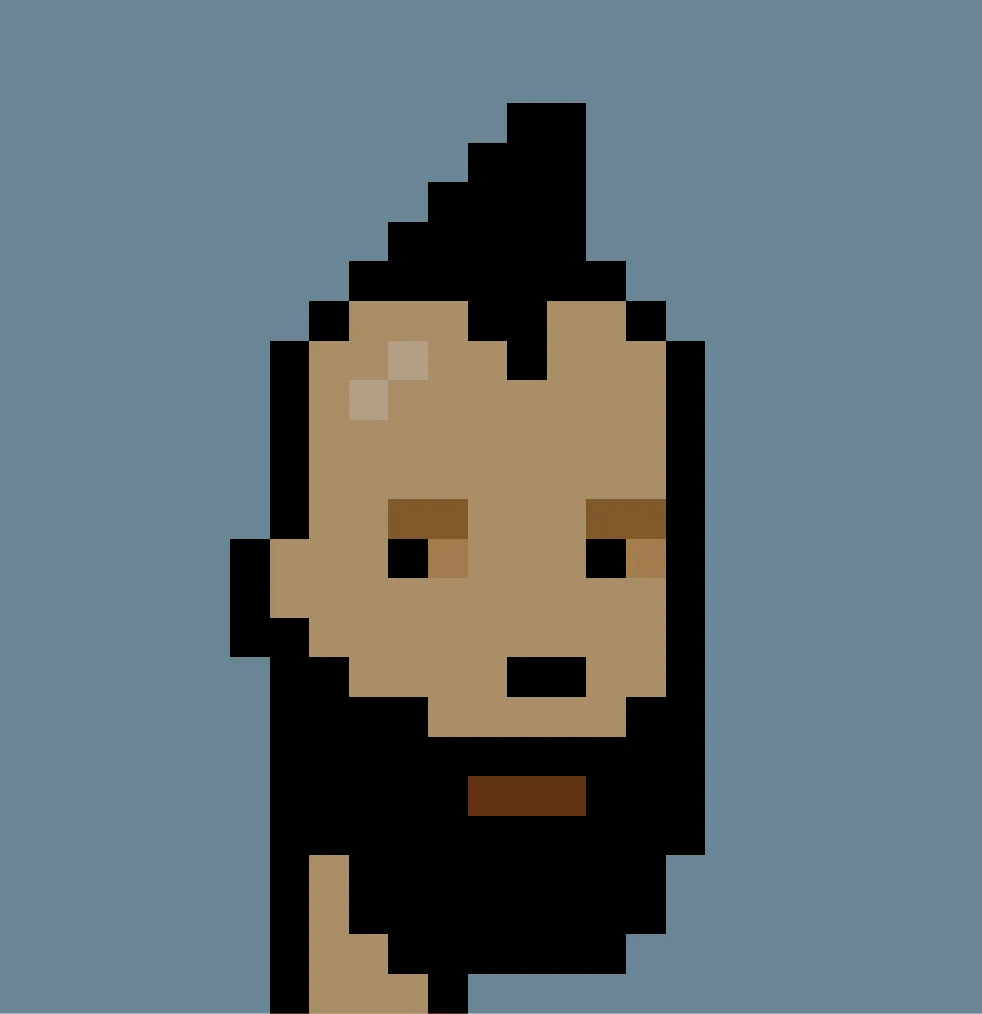 Faus' original short film provides the art for each Calladita NFT
Filmmakers using NFTs to fund their work have an interesting choice to make when it comes to shaping their NFT collections. Do they use photography? Concept art? Put the film itself on-chain? Then, of course, there's the key difference between NFT filmmakers and other NFT creators in terms of the aims of their projects. As Faus notes,
"[NFTs are] very different for us. It's more about fundraising than about getting paid for our work."
Fortunately for Faus, the choice was simple, given that Calladita already had a life as a successful short film. On one hand, it meant not having to spend too much extra time and resources just to create the NFT collection that is ultimately a funding tool for a larger piece of art. On the other hand, it made it easy for Faus when it came to deciding what his NFTs would actually be.
"I thought it was important to use the short film. And I wanted it to have a structure that wasn't just random because we need a certain number of NFTs or a certain amount of money. I wanted the structure to make sense."
Calladita has a tiered structure for its NFTs
To that end, Faus constructed a system of tiers for the NFT collection. Tier 1 is the largest, made up of stills from the short film.
"I decided that because the short film has 92 shots in it, I would take each of those shots. And then I'm taking 25 still frames out of each shot, creating a collection of 2300 NFTs for the first tier."
Tier 2 follows a similar pattern, consisting of 92 NFTs. However, rather than being stills, tier 2 NFTs contain actual videos of the shots from the film. In contrast, Tiers 3 and 4 come from footage shot specifically for the NFT collection.
As you'd expect, the perks for holders increase from Tier 1 to Tier 4. Even so, all the tiers have utilities. To list, there's private Discord access, early access to watch Calladita, and a credit in the finished film.
One of the most fun utilities that Faus is planning, is an opportunity for the top three NFT holders to have NFTs of their choice on display in the film. To explain, the mother figure in the film is an art collector with a sizable NFT collection.
"She was always an art gallerist and art was always important in the film. But what happened was that I own a ringer by Dimitri Cherniak. And I really wanted to put my Ringers in the film. So I asked him and he said, it was fine. And so that started me down the loophole that the gallerist could also be an NFT collector and have these."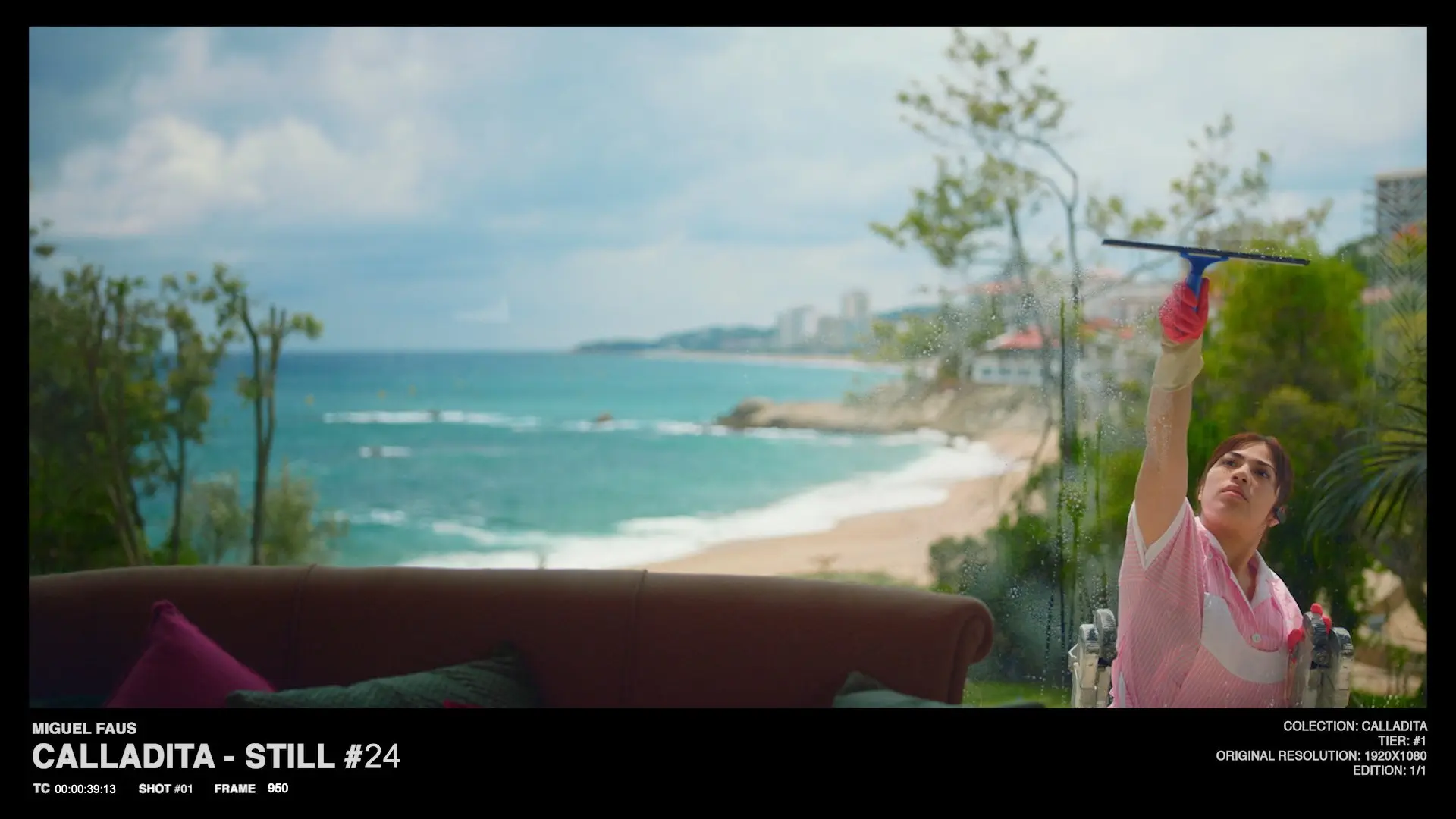 Miguel Faus sees the potential of the Calladita NFTs as being worth the risks he is taking
Faus plans to drop the NFT collection on March 2. To be sure this means a very compressed production timeline, considering that the film is tentatively scheduled to shoot this summer. Faus admits that this adds a layer of pressure to the NFT drop.
"I feel like my whole life is hanging on that thread here. We really need to shoot in the summer so it's kind of late for us to know if we're going to make the film or not, right?"
Nevertheless, Faus finds it to be a worthy challenge to take on. Not just for himself, but also the space of NFT films at large.
Speaking with an artist like Faus beautifully clarifies what this new technology can mean to artists everywhere. Not just the NFTs that are themselves the art, but the NFTs that make further art possible.
"I'm a random filmmaker, from Spain, so our project couldn't be more indie. So if we prove that it's possible, then that could be huge. We could really start a revolution where so many more filmmakers and so many more diverse voices can do this.
And that's what we want really. It's about giving the power to the audiences to choose what films get made."
Learn more about "Calladita" on the project's website, and be sure to follow Miguel on Twitter for more updates about the film and NFT project. The "Calladita" short film is available on Vimeo.
---
All investment/financial opinions expressed by NFTevening.com are not recommendations.
This article is educational material.
As always, make your own research prior to making any kind of investment.