The UK government will release an NFT collection via the UK Royal Mint! Through a tweet, the Treasury made the announcement that the UK will launch its own cryptoasset.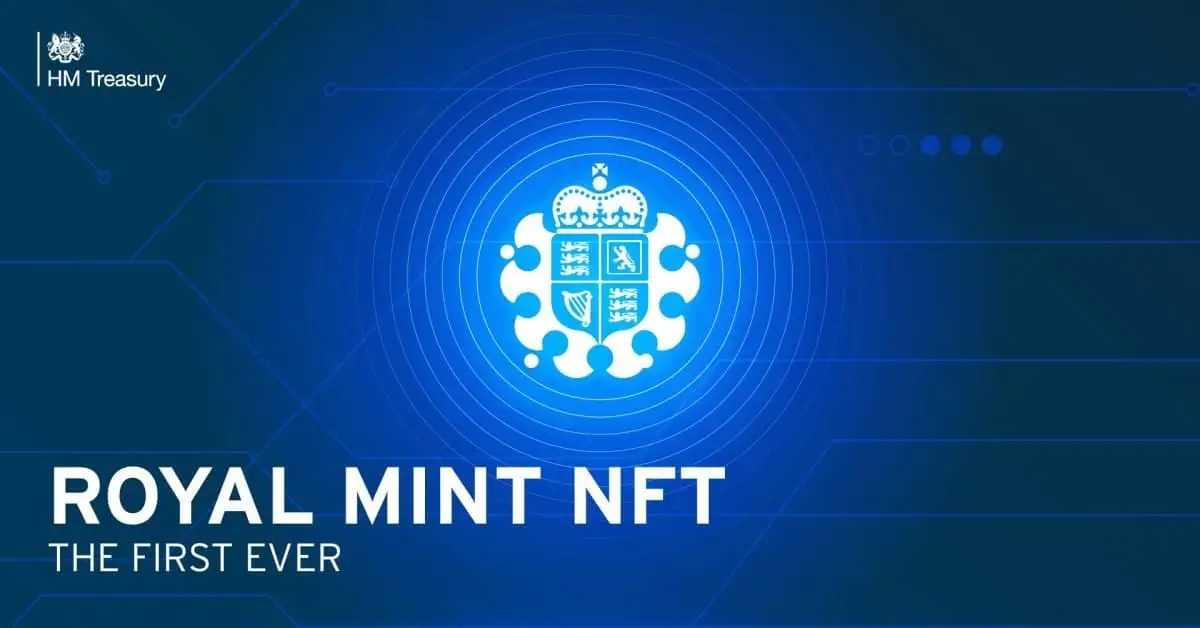 The UK will Release NFTs via Royal Mint and Regulate Stablecoins
The UK's Chancellor of the Exchequer Rishi Sunak – the lead official of the Treasury – asked the 1,136-year-old institution to make the NFT that will be available by summer. "This decision shows the forward-looking approach we are determined to take towards cryptoassets in the UK," the Treasury said on Twitter.
There are very limited details about the Treasury's announcement. It did not specify what image or object the Royal Mint's NFT would create. In addition, it did not say if they will use the NFTs to generate funds for the national treasury. A spokesman said they will announce more information about it soon.
According to Sunak, it was his ambition to make the UK a global hub for cryptoasset technology. "We want to see the businesses of tomorrow — and the jobs they create — here in the UK," Sunak said. "By regulating effectively, we can give them the confidence they need to think and invest long term."
Additionally, The UK government said it aims to regulate stablecoins and then recognise them as a form of payment. This decision shows that the UK financial services sector wants to be at the cutting edge of technology.
However, this is not the first time that a country leveraged NFTs and cryptocurrency. Ukrainian officials have also used NFTs and crypto in the country's fight against Russia. Perhaps in the future, more government officials in other countries will also recognise the various utilities and possibilities through NFTs.
---
All investment/financial opinions expressed by NFTevening.com are not recommendations.
This article is educational material.
As always, make your own research prior to making any kind of investment.