Popular digital footwear project RTFKT joined forces with FEWOCiOUS for an exclusive drop on Nifty Gateway. The collection, titled "Fewo World Open Edition" includes a total of 608 NFT Editions.
Surprisingly, the digital assets are linked to physical pairs of sneakers. Therefore, every NFT holder will receive real-life footwear; all you have to do is own a digital collectible on April 10th at 2 p.m. ET!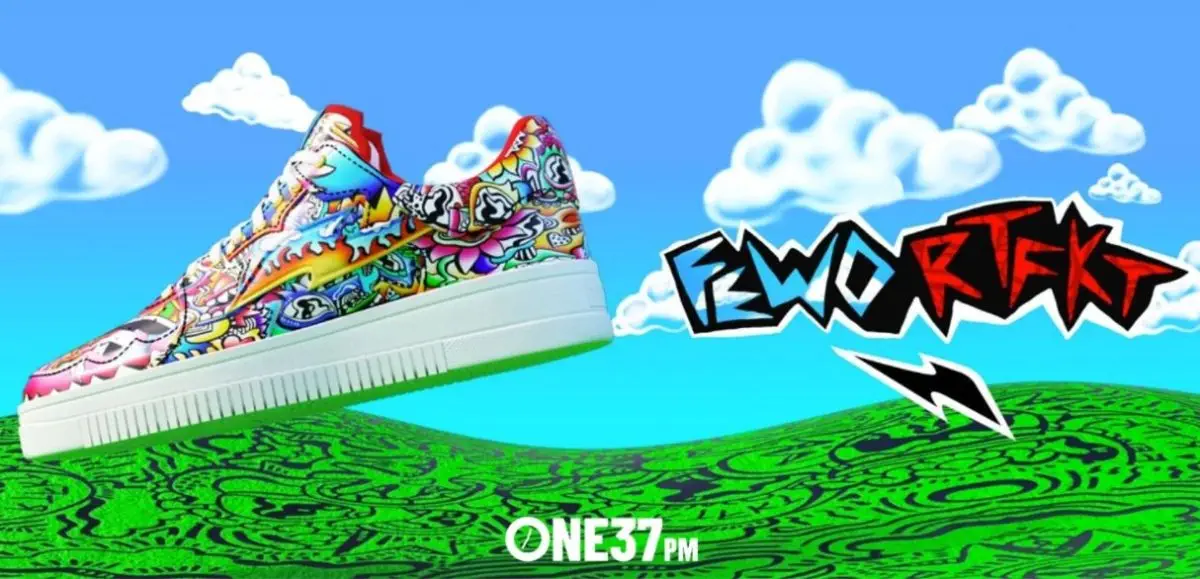 Fewo x RTFKT's Open World NFTs: what you should know
FEWOCiOUS, the youngest artist to feature at a Christie's auction to date, is proudly dropping a new collection in partnership with RTFKT. Together, they designed three unique pairs of sneakers that come as NFTs. The digital assets come in three rarities: Rare, Epic, and Legendary.
Accordingly, the starting price for an NFT was $5,000 (Epic) and reached $10,000 (Legendary). At this moment, the collection is completely sold out.
In terms of design, the collectibles feature FEWOCiOUS' signature colorful, abstract style. Meanwhile, we can see RTFKT's next-gen sneaker shape too.
The most exciting part is undoubtedly that each NFT is linked to a pair of physical sneakers. Accordingly, every person holding a Fewo Open World NFT on April 10th at 2 p.m. ET can redeem a real-life pair of footwear!
The real-life items feature the exact same design as their digital counterparts. Here's a closer look: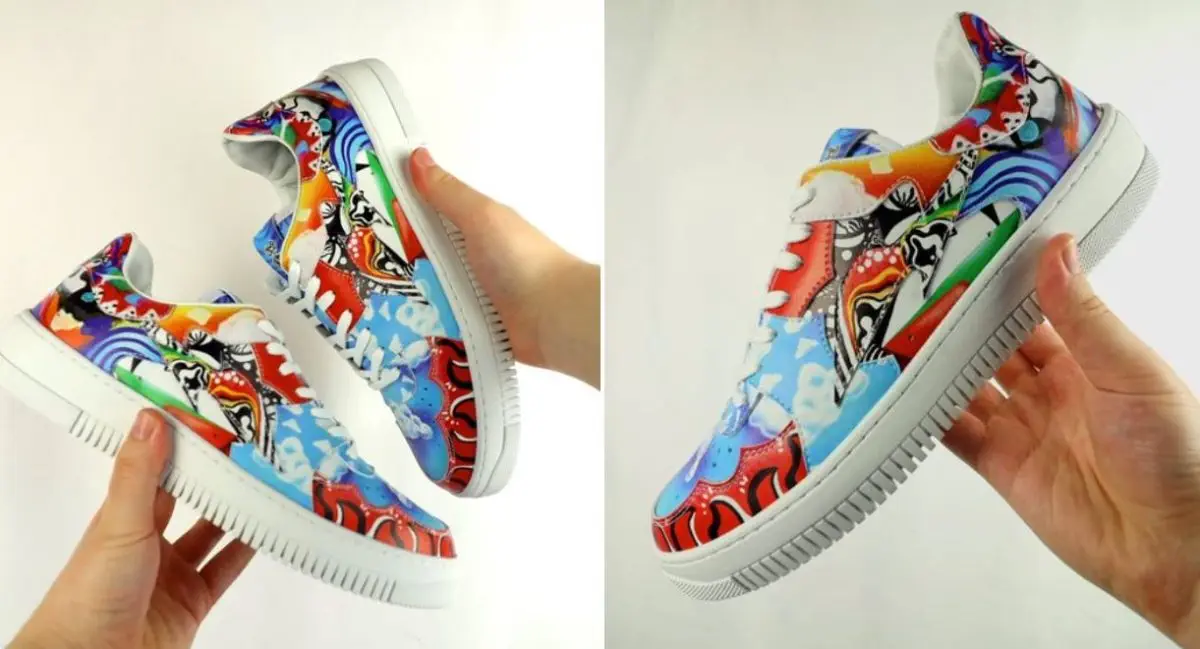 What about the RTFKT x FEWOCiOUS physical footwear?
RTFKT has been delivering high-quality digital footwear for over a year already. Thankfully, its physical sneakers feature the same design, quality, and longevity.
Accordingly, the products are made in the project's sneaker protolabs based in Somerset (UK) and Portugal. The project collaborated with luxury shoemakers to ensure quality, the team revealed in a tweet: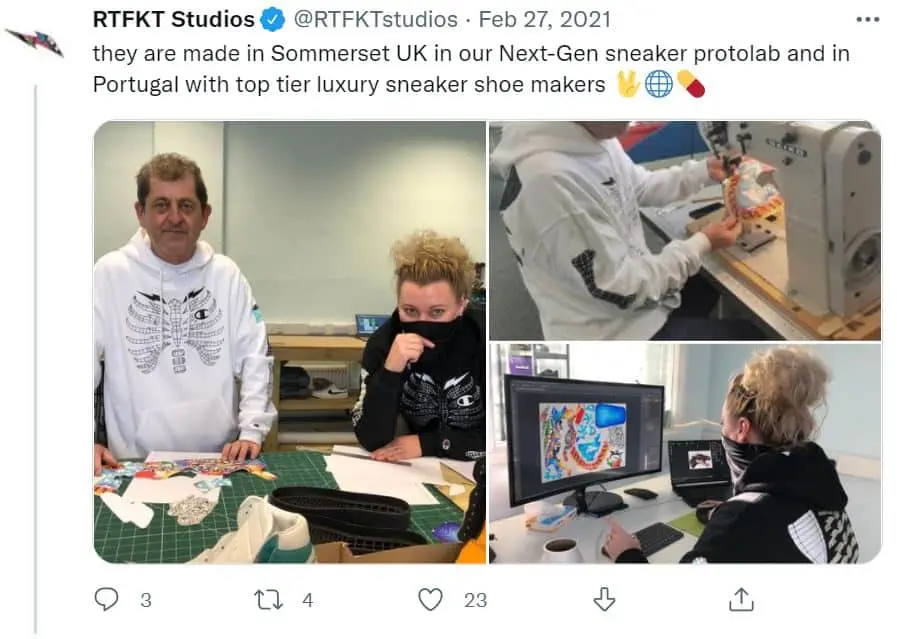 Starting April 10th, Fewo World NFT holders can redeem one physical pair of such sneakers. Users can pick their foot size just before placing the order. Be careful, though, as you can't return or change the items once you confirm your order!
Are hybrid NFTs the future?
RTFKT gained recognition in the NFT space mainly due to its innovation and its FEWOCiOUS partnership is no exception. The project paves the way for hybrid NFTs. Basically, these digital assets act as a bridge between the digital and physical worlds.
Of course, these big names aren't the first to do so. Back in September 2021, the movie "Lockdown" debuted as an NFT before its release IRL. Meanwhile, European real-estate company Hypomo is planning to sell physical houses as NFTs.
These innovations are, without a doubt, just the first step towards exploring the endless utility of NFTs in real life.
---
All investment/financial opinions expressed by NFTevening.com are not recommendations.
This article is educational material.
As always, make your own research prior to making any kind of investment.